5 Tips on Keeping Your Home Restoration Site Safe During COVID-19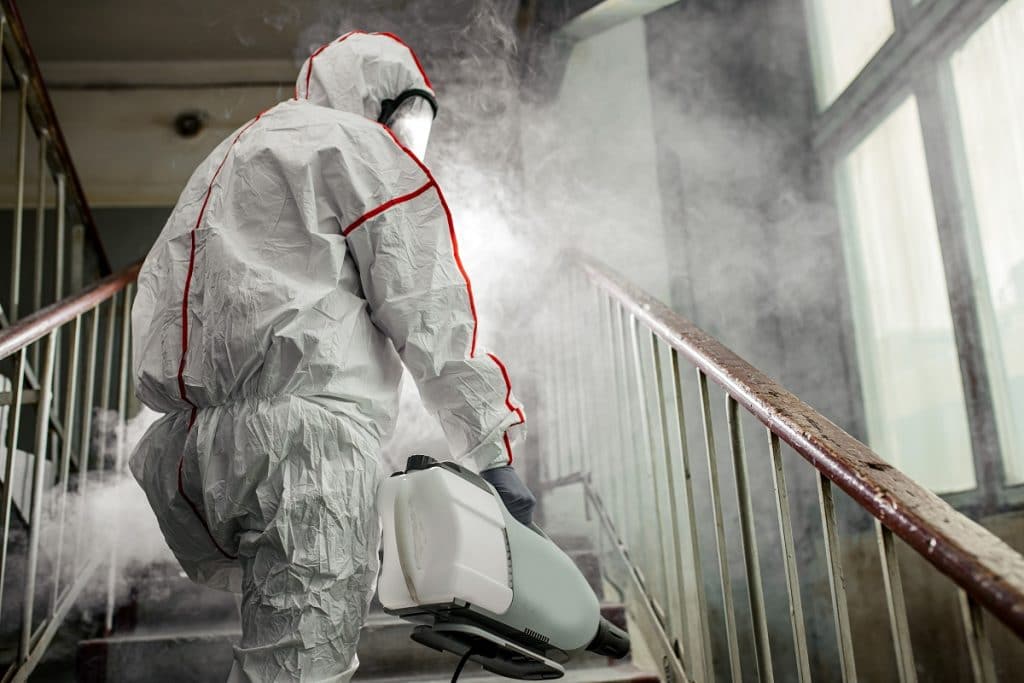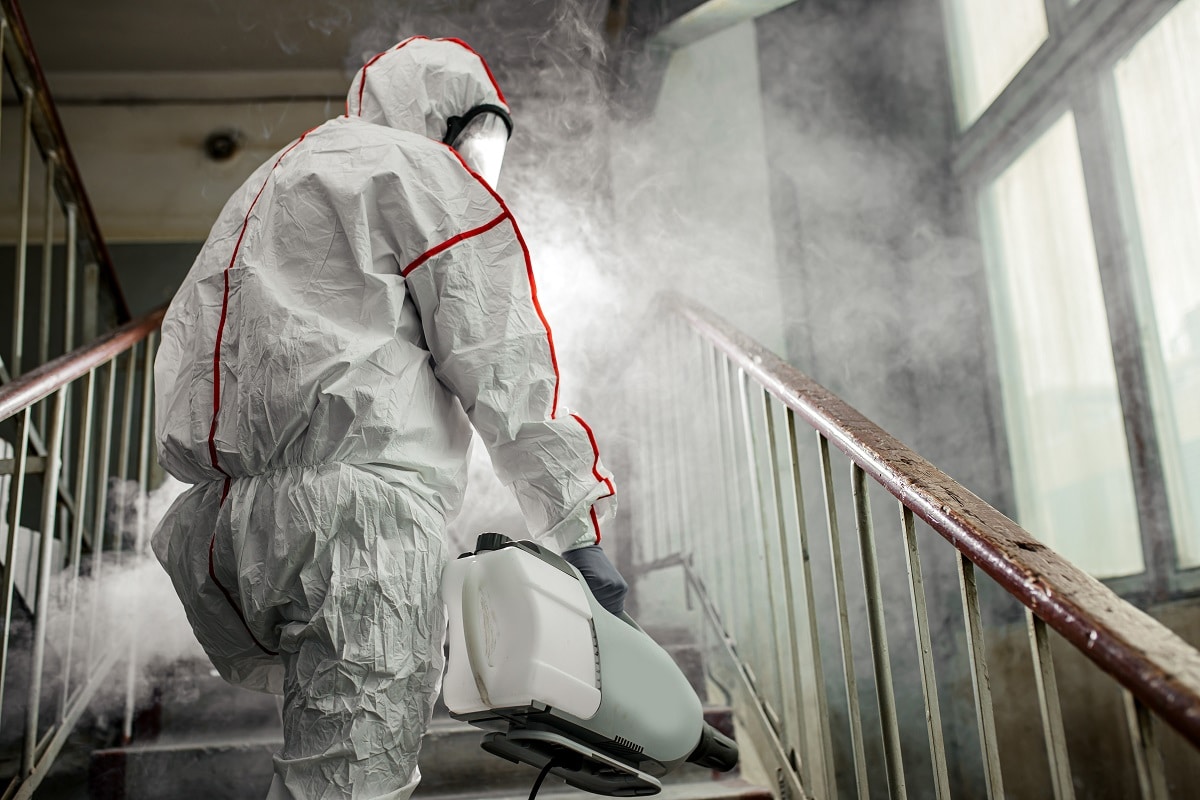 As a homeowner, you will need to hire a home restoration contractor sooner or later. Your home is your most significant investment, and its condition has a direct impact on your family's quality of life as well as its value when you decide to sell it in the future. However, there are plenty of factors and events that can damage your home.
For instance, disasters and emergencies can hit your home when you least expect it. During a strong thunderstorm, the risk of property damage increases due to heavy rains and flooding. Because flooding often includes raw sewage, it does not only cause wood to rot and drywall to be ruined, but also causes rusty pipes and encourages mold growth. The water damage restoration process can be quite complicated and requires the right techniques to protect your health and your home.
Fire damage is another disaster that needs the immediate attention of emergency fire restoration contractors. Even after the flames are put out, you are still at risk of inhaling toxic fumes from the remaining chemicals and corrosive byproducts. The water that is used to extinguish the fire can also further damage your home's structural elements and induce the growth of mold.
Home Restoration in The Time of COVID-19
Home restoration is a specialized service that needs the expertise of certified professionals. And the COVID-19 pandemic has made the process more challenging
In any type of home restoration project, the health and safety of the people inside the house and within its vicinity are among the primary concerns of home restoration business owners. Even before the coronavirus pandemic, there have always been risks present on a home restoration site. The Occupational Health and Safety Administration lists falling, being struck by objects, being electrocuted, and getting caught in between equipment as the hazards responsible for more than half of worker fatalities and injuries in construction.
With the right equipment, proper training, and taking safety precautions for clients in their homes, home restoration contractors are able to minimize these risks. However, the COVID-19 crisis poses new dangers that need to be addressed.
Keep Your Home Restoration Site Safe During COVID-19
Hiring a home restoration contractor? Here are some ways to keep your home restoration site safe during COVID-19.
1. Take note of family members at risk of getting COVID-19
According to the Centers for Disease Control and Prevention, people who have underlying medical conditions such as chronic lung disease, serious heart disease, diabetes, kidney disease, and liver disease, as well as conditions that cause a person to be immunocompromised, are all at risk of getting seriously affected by COVID-19.
Knowing this information is crucial to saving lives. As of this writing, there is no vaccine yet to prevent COVID-19 and no medicine yet to cure it. The best way to minimize the risk of contracting the disease is to avoid contact with other people. If any of your family members are in the high-risk groups, they should avoid entering the home restoration site at all costs.
Finally, if your home or business has someone who tested positive, get a professional disinfection service to sanitize the property right away.
2.  Screen home restoration contractors
It is better to be safe than sorry. As we transition to the new normal, homeowners need to be proactive in screening home restoration contractors with regard to their medical condition. For example, you may ask these contractors to show a medical certificate proving that they are indeed fit to work and they don't have any underlying conditions that can put you and your family members at risk.
3. Have everyone on-site wear masks and gloves
One of the recommendations of the CDC is to wear masks and gloves when going out in public. This not only prevents you from getting the virus, but it also stops you from transmitting it to other people in case you don't know that you have it. The COVID-19 virus is spread in clusters where people are in close contact with one another. Wearing a mask has a huge impact on slowing down this transmission.
Priority is given to doctors, medical front-liners, and other health workers when it comes to specialized masks such as N95 masks. You and the contractors on the home restoration site do not necessarily need N95 masks, but you may use surgical masks and even cloth masks to minimize the risks. You may also ask those working to wear heavy-duty gloves at all times while they are on-site.
4. Implement hygiene measures when working with contractors
When someone coughs or sneezes, they expel near-invisible droplets that you can breathe in if you are standing too close. These droplets could contain the COVID-19 virus if the person coughing is infected. Because of this, it is highly advised to keep your distance when talking to contractors as they work on-site. Social distancing in combination with masks and gloves will lessen the chance of these droplets entering you and the contractors' systems.
Aside from this, you may designate a hygiene station where workers can wash their hands with soap and water. You may also provide alcohol-based hand sanitizers with 60 to 95% alcohol as an alternative and give them disposable wipes that they can use on frequently used surfaces such as door handles and hand tools.
5. Clean all areas on the home restoration site
While the COVID-19 virus is spread mostly through person-to-person contact, people can still contract it from surfaces. Droplets expelled from the cough or sneeze of an infected person can survive for a significant amount of time on certain surfaces. Researchers are still looking into the properties of this type of coronavirus, but initial studies showed that its lifespan depends on the type of surface it has latched onto. For instance, the virus can last up to 5 days on metallic surfaces like doorknobs and silverware and up to 4 days on wood.
Reduce the risk of catching and spreading COVID-19 by cleaning and disinfecting common objects and surfaces on-site such as countertops, tables, and doorknobs. You may use a diluted bleach solution, 4 teaspoons per quart of water, to use on these surfaces.
The COVID-19 situation is rapidly changing so there will be a lot of needed adjustments for home restorations sites to adapt to it. As the pandemic continues, stay updated on the COVID-19 situation and follow the advice of reliable sources.
What You Can Do As a Contractor
It's always a good move to visit handle.com, where they build software that helps contractors, subcontractors, and material suppliers with late payments and filing preliminary notices in California and most US states. Handle.com also provides funding for construction businesses in the form of invoice factoring, material supply trade credit, and mechanics lien purchasing.