Natural disasters like water damage, fires, and mold commonly cause pervasive damage that will extend to many of your personal belongings. Dealing with the aftermath of a disaster is difficult enough, but finding many of your personal belongings damaged as well is disheartening. It is important to identify your damaged content after a disaster to ensure that they are cleaned and restored before they are permanently damaged. At Philip White Water Restoration, we provide content cleaning and pack-out services in Orlando, FL to clean and restore your personal items that were damaged in a disaster. We use advanced cleaning techniques to fully restore your damaged items, and we offer pack-out services to clean and restore your content off-site if your home is heavily damaged.
Content Cleaning and Restoration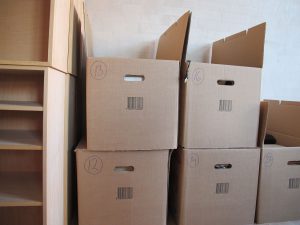 It is nearly impossible to protect all of your personal possessions from damage when a disaster occurs in your home. However, you can help prevent permanent damage to your items by setting them aside for immediate cleaning and restoration. Delicate items like clothing, fabrics, and electronics can sustain permanent damage if they are not cleaned and restored right away. Our technicians can effectively clean, deodorize, and restore a wide range of personal belongings including:
Clothing, upholstery, and fabrics
Dishes, silverware, and jewelry
Boots and shoes
Furniture
TVs, appliances, and electronics
Books and important documents
Artwork
Philip White Water Restoration has the capability to complete the content cleaning and restoration in your home if the conditions allow. If not, your content will be transported to our facility with our pack-out services.
Pack-Out Services
If the disaster has caused heavy damage to your home, our pack-out services are your best option. We will pack-up each of your damaged items for transport to our facility where they will be fully restored using our advanced cleaning and restoration techniques. You can expect the following with our pack-out services:
Recorded inventory of each item that is packed so you can keep track of your possessions.
We provide you with a copy of the inventory.
Your items are taken to our facility where they can be safely and effectively cleaned and restored.
We will deliver your items to your door when the restoration is complete.
If a natural disaster has caused significant damage to your personal possessions, setting your possessions aside for quick restoration gives us the best chance to salvage them. We offer content cleaning and pack-out services following any type of disaster to save as much of your damaged property as possible. Make sure you call Philip White Water Restoration if you have experienced a disaster in Orlando, FL and need immediate content cleaning and restoration services.
---
Recent Reviews
---
Review by Greg Hogancamp
Cleaning
Rating

"Phil came out at night after a water pipe burst behind my wall. Set everything up quickly. Explained the whole process. Made sure the job was done correctly and then came back to check on everything. Really great experience considering how bad the night started out. Would recommend to anyone who has a similar issue."
---
Review by Darro Willey
Cleaning
Rating

"Used Philip White Painting and Restoration for some interior painting and exterior pressure washing. Arrived schedule and did a thorough job at a fair price. Would use again."
---
Review by Bill Dalton
Cleaning
Rating

"I couldn't be more grateful for how quick and efficient they were at saving my hardwood floors"
---
Review by Kenneth Ridge
Cleaning
Rating

"Heading into my weekend my place had a pretty significant leak about 2 weeks after a major plumbing project. Most of my unit is carpeted, so MAJOR stress!!! Philip White came over pretty quickly with his equipment, did some initial checks and set up. He helped me find where all the water came from (which was a pretty tucked away location. I literally felt like I was standing on my head to see it). He was patient with all my questions, and helped to turn a horrible situation into something more tolerable."
---
See All Reviews