(347) 380-8388
The presence of mold is a unique problem in a home or building because it can threaten the health of those within as well as cause major property damage. Mold growth generally appears in moist areas that offer a food source and once it starts growing, there is always a risk it could spread. If any amount of mold growth is ignored, it will eventually cause irreversible damage and increase the risks of related health effects. ServiceMaster Restoration by Complete provides mold removal services to clean up mold growth and restore the damage for homes and businesses in New York, NY. We can provide accurate testing through an environmental testing agency and ensure that all mold has been removed.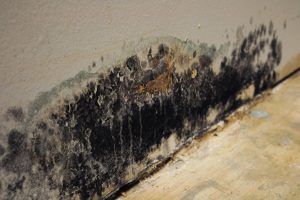 It is common for mold to occur after water damage because mold cannot grow without moisture and a food source. Cellulose, an organic substance found in building materials like wood and drywall, is often used as a food source and the mold growth can cause permanent damage if it eats enough of the affected surface away. The risk of suffering from mold related health effects also increases the longer the mold is left to grow and spread.
At ServiceMaster Restoration by Complete, we can thoroughly remove mold growth and either repair or replace the surfaces and materials that have been damaged. We work with an environmental testing agency to test for and uncover all mold growth and we will treat the affected areas with HEPA vacuuming and anti-microbial cleaning to prevent the mold from returning.
We cover the following with our mold removal services:
Thorough testing and assessment of the mold growth.
Report of our assessment is given to your insurance provider.
Isolation of the mold to prevent it from spreading further.
Formation of a mold removal plan according to our assessment.
Total removal of all mold growth followed by cleaning and restoration.
Mold growth is a threat to your health and your property and if you don't take care of the problem, you may be faced with serious structural damage that is expensive to fix. You must call ServiceMaster Restoration by Complete as soon as you discover mold in your home or building in New York, NY. You can reach us 24 hours a day at (347) 380-8388 for emergency mold removal.
---
Recent Reviews
Review by

Shayon M.
for
Disaster Restoration
Rating

"The project manager and his team were very efficient and knowledgeable. Quick turnaround on all the issues we had at home."
---
Review by

Daniel C.
for
Disaster Restoration
Rating

"Work was excellent. Your people are very hardworking and conscience. I am very satisfied and would certainly recommend service master to friend and neighbors"
---
Review by

Valarie B.
for
Disaster Restoration
Rating

"All who worked did a great job, but there was a lack of communication between the various parties (insurance companies, condo association) about what work needed to be done to address the situation. The carpet was never removed. I'm not sure why."
---
ServiceMaster Restoration by Complete Reviews
Review us on Google