Undergoing a construction or restoration project can be rewarding, yet stressful. This is especially true when construction crews leave behind dust, dirt, and other debris when their job is completed. This can cause problems, as the area may not be completely safe due to nails screws, and other sharp building materials, and allergens that may spread to other areas of your property. At ServiceMaster Fire and Water Restoration, we offer post construction cleaning services to remedy these situations. Our professional cleaning crews are trained and certified to remove all lingering debris and leave your property as clean as you originally expected. We offer these services to property owners in the Lone Tree, CO, area.
Debris from Construction Sites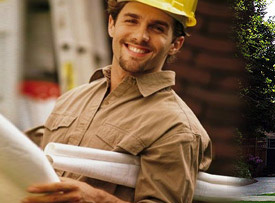 Whether your property is undergoing a new construction project or major restoration work, the debris left behind from construction crews can be extremely hazardous. For example, nails, screws, scrap materials, and other sharp objects can be small, and injure individuals long after the work has been completed. Similarly, lingering dust and other fine particles can lower the quality of air on your property and spread to other areas of your building. This problem is magnified when loose debris enters your HVAC system. Construction personnel often clean up large objects and items, but it is the small debris that you really need to be concerned about. Our professional cleaning crews will comb your property to return newly constructed areas to safe conditions.
Post Construction Cleaning
We begin our post construction cleaning services with a full evaluation of the construction site. This allows us to develop an appropriate, customized cleaning plan. We will provide a copy of this plan to both you and your insurance provider. We then put in charge a field supervisor to ensure that each step of the cleaning process is carried out swiftly and effectively. We are happy to address any of your questions or concerns along the way. Some of the common services that we provide through our post construction cleaning services include:
Paint overspray cleaning
Bathroom fixture damp cleaning
Air diffuser dusting
Light fixture cleaning
Vacuuming and carpet spot treatment
Wall and interior glass spot cleaning
Damp mopping on hard surface floors
At ServiceMaster Fire and Water Restoration, our technicians are IICRC certified to ensure an optimal result. Your safety is our highest priority, and we will do everything in our power to return your property to a secure, livable condition. We also want the new work to look good!
Call for Post Construction Cleaning
To utilize our post construction cleaning services, contact our ServiceMaster Fire and Water Restoration representatives at (303) 800-3404. We currently service property owners in the Long Tree, CO, area, and look forward to working with you soon.
---
Recent Reviews
---
Review by Tjty James
Disaster Restoration
Rating

"Cassie and her crews were incredible. She truly made me feel like the patient who finally meets the doctor who can cure his or her ailment. She was prompt, knowledgeable, friendly and professional. Servicemaster is very fortunate to have such a wonderful employee."
---
Review by Courtney Clark
Disaster Restoration
Rating

"Super professional and on time. Recommend them to anyone."
---
Review by Joseph Steffens
Disaster Restoration
Rating

"Was moving out of my home and called ServiceMaster to clean our carpets. They did an amazing job and their technician was very detailed and a true expert! Would highly recommend this company."
---
See All Reviews