The presence of an unpleasant odor can make a home or building uncomfortable and getting rid of the odors can be difficult.  Odors can come from many sources including pets, mold, and smoke and they linger for so long because the odor particles get absorbed into porous building materials.  To remove the odor, the odor particles need to be removed at the source.  The only way to do this effectively is with professional odor mitigation techniques.
RestorationMaster provides smoke and odor mitigation in Broomfield, CO to eliminate unpleasant odors from homes and buildings.  Our advanced deodorization technology and methods will effectively eliminate odors by extracting and neutralizing odor particles.
Professional Deodorization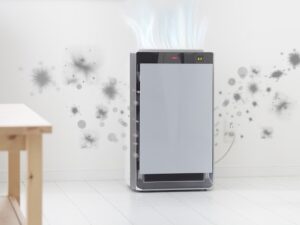 Strong odors can hang around a home or building for a long time because the odor particles get trapped in porous building materials and furnishings.  Covering up the smell with air fresheners and similar products may temporarily cover the smell, but this will not remove it.  For effective odor removal, the odor particles need to be extracted and neutralized.
The odor removal services that we provide are effective for removing odors by extracting the odor particles.  We can eliminate any odors using ozone technology, thermal fogging, hydroxyl technology, and Nano carbon technology.
We can remove the following odors:
Pet odors
Mold odors
Smoke odors
Dead animal odors
Biological odors
Our odor mitigation process includes the following steps:
Treatment of the source of the odor
Deodorization of structural elements and furnishings
Deodorization of air spaces
Porous surface sealing
Air washing
Documentation of the deodorization
Our deodorization process is effective for eliminating odors caused by these natural disasters:
Fire and smoke: Any smoke odors whether from a fire or another source will be eliminated.
Water damage odors: Water damage may cause foul odors if the water is contaminated or if mold and mildew form as a result. We will remove any odors from water and mold.
Biological-based odors: We can remove biological based odors from blood, dead animals, and other sources.
Unpleasant odors are annoying, and they are almost impossible to get rid of without professional deodorization.  Our technicians at RestorationMaster use advanced restoration methods to ensure that any odor left in your home or building is removed.  We are available at (720) 706-8965 for odor mitigation services in Broomfield, CO.