When new construction is being done within a home or building, the project can affect daily life and operations.  The completion of the project is a welcome relief, but you cannot use the new space just yet.  The jobsite may have debris such as nails and screws scattered around that could make it dangerous to walk through. Construction projects also create a lot of dust that may be covering the jobsite and the surrounding areas.  The space should be thoroughly cleaned before it is put to use again.
RestorationMaster provides post-construction cleaning services for homes and commercial buildings in Bloomfield, CO.  Our technicians will remove all dust and debris from the area so that the newly constructed site is safe for use.
Cleaning Construction Sites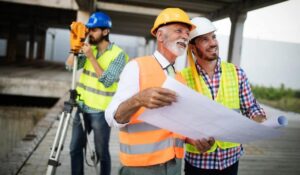 When a construction project is completed, that does not mean that the space is ready for use.  Construction workers do not thoroughly clean up after the project and may leave dust and debris at the jobsite.  The dust can be a problem for more than just the jobsite as it will likely spread to other areas of the property.  If the dust gets caught up in the HVAC system, it may be spread throughout the property by the system and lower the indoor air quality.
There is also a possibility that there is debris on the jobsite that can make walking through the area hazardous.  Debris such as nails, screws, sheetrock, and other materials can cause injuries if they are stepped on.  It is important for the jobsite to be clear of this type of debris.
Our technicians will clean the jobsite so that you can reclaim the space and use it safely.  We will remove all debris left behind and clean up the dust from the site and the surrounding areas.  We follow all insurance requirements and local codes with our post construction cleaning services.
The following are included with our post-construction cleaning services:
Air diffuser cleaning
Paint overspray cleaning
Light fixture cleaning
Wall and interior glass spot cleaning
Hard surface floor damp mopping
Vacuuming and carpet spot treatment
Bathroom fixture damp cleaning
When you call us for post construction cleaning, we will first evaluate the site and create a unique cleaning plan.  Your insurance company will be informed of the plan and our field supervisor will make sure the plan is executed.
Make sure you call our professionals before entering the site of a recently completed construction project on your property.  We are available at (720) 706-8965 for post construction cleaning in Broomfield, CO.