Do you have a family member or close friend that struggles with hoarding?  Hoarding is the extreme collection of anything from personal items and trash to live animals and it is a problem that many people face.  If a hoard becomes too large, it could disrupt the home by blocking off access to certain areas or threaten the safety of the hoarder by harboring dust, mold, and odors that could have negative health effects.  ServiceMaster SouthWest offers specialty hoarding cleanup services in Stafford, TX 77477 area, to help you clean out the homes of your friends and family members that hoard.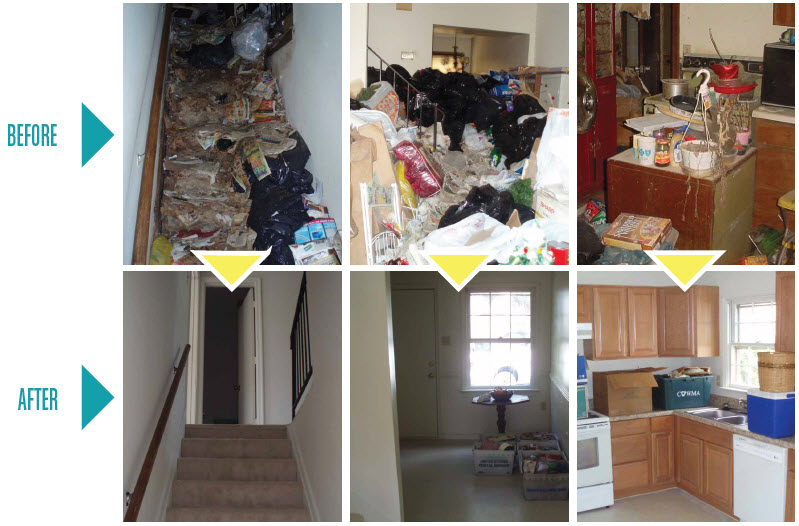 Effective Hoarder Cleaning
The staff of ServiceMaster SouthWest understands that hoarding is a sensitive issue and we approach each case with care and compassion.  Our technicians have the certification and specialized training necessary to provide hoarder cleaning services by removing the hoard and cleaning, sanitizing, and deodorizing the area.  We can also safely remove biohazard materials that have built up in the hoard such as bodily fluids or decomposed animals.
Every technician at ServiceMaster SouthWest is certified, licensed, bonded, and insured to provide effective hoarding cleanup services.  We also work in compliance of the rules and regulations of OSHA, the Department of Transportation, and the EPA.  Our hoarding cleaning services include:
Decontamination: We decontaminate the scene by removing all biohazard materials including blood, bodily fluids, and decomposing animals.
Deodorization: We use powerful deodorizers to remove any strong odors.
Proper Disposal: We can safely store and transport all biohazard materials to a facility for proper disposal.  Precious personal items such as photos and other keepsakes will be saved.
If you have a close friend or family member in Stafford, TX that struggles with hoarding issues, contact ServiceMaster SouthWest for our hoarding cleanup services.  Our technicians will safely and effectively clean up large hoards and make the home safe.  Call us anytime at (281)247-3113 for more information about our hoarder cleaning services.
---
Related Hoarding Cleanup Services
Hoarder Cleaning Services in Sugar Land, TX
Hoarding Cleaning in Richmond, TX
Hoarding Cleanup in Missouri City, TX 
---
Recent Reviews
Review by

J.D.


Rating

"Everyone was very professional, friendly and helpful. This is the best "moving" experience I've had with a company. The employees were very honest – all the loose cash, gold/silver jewelry, all came back."
---
Review by

T.T.
Rating

"They did a great job cleaning our parents' home. I would recommend their service to friends and I would use their service again in the future."
---
Review by

D.S.
Rating

"Very thorough, very polite. Excellent service. If I need service in future I will call your service."
---
Customer Reviews