How to Save Your Business's Flood Damaged Electronics
Technology is the lifeblood of business. A huge number of companies rely on in-house technology departments to deliver the computing power their businesses need to operate. Human Resource departments depend on technology for payroll purposes and to streamline employee onboarding. Artificial intelligence is increasingly being utilized in various sectors, including banking, retail and healthcare.
The importance of technology is evident, and electronics are especially at risk when natural or man-made disasters strike. Floods are an inevitable aspect of nature. Whether it is a flash flood, overbank flood, coastal flood or ice jam flood, nature can heavily impact business operations. Similarly, floods caused by human error, such as burst plumbing pipes or flooding caused by dysfunctional sump pumps, are equally catastrophic to businesses.
Humidity levels, for instance, spike when water floods indoors. The average recommended humidity level is 30 to 40 percent. When a flood occurs, the humidity levels become dangerously high for an office or floor housing numerous computers or printers. The surplus moisture settles onto the electronics and causes component failure. Corrosion also results from the excess moisture in the air.
It's a given—floods in the US cause $6 billion in damages annually. Any place rain falls is vulnerable to floods. When a business is literally under water, the first thing business owners should do after taking care of employees is save their flood damaged electronic devices.
Take a Look: Unplugged or Plugged In?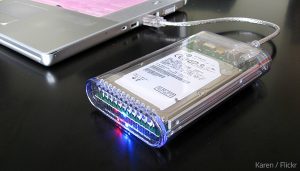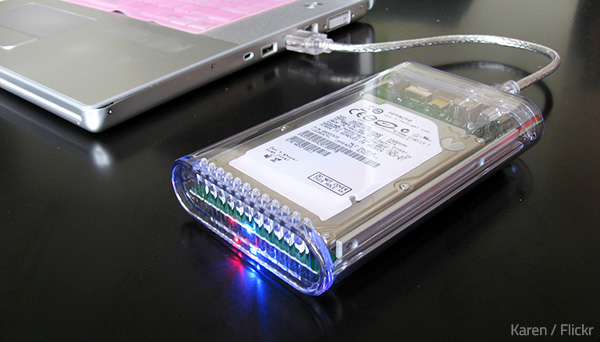 An electronic device left plugged in when it comes into contact with floodwater is likely to undergo irreparable damage. Impurities in floodwater can short circuit technological components. In a device that is plugged in, the ruin depends on the amount of water that infiltrates the unit.
A device left unplugged during a flood may have a chance of functioning. First, thoroughly dry out the electronic device (more on this below). Using a cloth soaked in rubbing alcohol, clean the device. Plug it in to test if it works.
Disassemble the Device
Wet electronics may be taken apart and reassembled in an attempt to restore functionality. Ensure you are comfortable with the process before you begin. Create visual notes by taking photos of the assembled device before removing any components; when you reassemble the parts, the digital photos will serve as a trusty guide.
Each cleaned and dried component should be removed from the unit and individually replaced until you determine the faulty part. Once you come across the nonfunctioning component, replace it to restore the device.
Dry the Unit
Thoroughly extracting all traces of water in flood damaged electronics can spark life into the units. Recover the wet device by first turning it off and removing the cords or any batteries. Without electricity, there is no chance for a shorted circuit. Recovery is possible at this point.
If the electronic device is small enough, gently shake it to dislodge all traces of water. You may take apart a few panels to thoroughly dry a larger device.
Apply rubbing alcohol to the wet areas inside the device. The alcohol content serves to hasten the evaporation process. A Q tip is handy if the device if small. Alternately, as mentioned, a clean cloth will work for larger units. Allow the cloth to gently absorb the water; do not attempt to use swiping motions with the cloth, as the water will disperse to different locations inside the device.
Set the device out in a well-ventilated area to dry. Set up fans nearby to speed up the drying process. At least one to two days are required for complete air drying.
---
Tip #1: Do not use a towel to dry the device. Dirt particles may be embedded in the towel fibers, causing scratches to the electronics screen when you wipe it. Instead, opt for a microfiber cloth.
Tip #2: Use compressed air to eliminate liquid from hidden or hard-to-reach nooks of a keyboard, for instance. Spray the can of compressed air to release air rather than its freezing liquid.
---
Test the Electronics
Allow the flood damaged electronics to dry at least 24 hours, using the steps mentioned, before turning them on. If the devices function once powered on, consider the units to be in good working condition. If the electronics operate but not at 100 percent, traces of water are still likely to be inside the unit. Repeat the drying processes to dislodge all the remaining droplets of water.
If the electronics fail to work at this point, replace the devices or have a technical specialist attempt to salvage the devices. A data recovery lab is optimal if your computers contain invaluable data. Data recovery specialists, while expensive, utilize sophisticated equipment to retrieve data from almost any device, despite the condition.
Prevention is the best route to avoid the necessity of replacing or restoring water damaged electronics. Always regularly back up important data often to avoid losing it in the event of an unforeseeable flood. Elevate electronics, whenever possible, rather than placing them directly on the floor. When an unanticipated flood wreaks havoc in your business, take swift action by contacting a trusted water damage restoration company, like RestorationMaster.
Professional Water Damage Restoration
RestorationMaster provides emergency extraction and dehumidification when your water damaged company requires urgent attention. Our specialists will also move affected items into our temporary storage for drying and cleaning. Business owners can be certain their environment is free from dampness with the moisture monitoring services we provide. Since floodwaters teem with bacteria, your business receives a thorough sanitization and an anti-microbial application to ensure a safe workspace.
A valued benefit RestorationMaster provides is its 24/7 accessibility, 365 days a year. When water damage strikes, timing is critical. Our certified technicians at RestorationMaster are available to immediately respond to your emergency call. Taking pride in serving the business and residential communities of Houston, Texas, we maintain our reputation for excellence, professionalism and speed in the water damage restoration industry.