5 Ideas for Remodeling a Spare Room
Do you have a spare room or space in your house that's going to waste? You're likely paying a pretty penny for the additional square footage, so it's vital that it accommodates your needs. Look beyond traditional home layouts — you might not need the formal dining and sitting areas that were more common in past generations. Instead, transform your home so it reaches your wildest goals and expectations.
Here are five unique ideas for repurposing the spare room in your house:
1. Home Office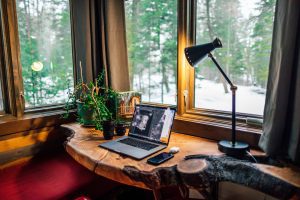 With more people working from home than ever before, this remodel may seem like a no-brainer. If you're tired of making space on your kitchen table, then this may be a worthy transformation. Even if your job doesn't allow for remote work, a home office space will provide a dedicated area for reviewing bills and other important documents.
Entrepreneurs and aspiring writers will love having a personal area to reflect and brainstorm. For practicality, consider adding whiteboards, built-in bookcases, and additional outlets. To keep things organized, you can add a filing cabinet or storage boxes. Before you know it, your home office will feel more comforting than a traditional work setting.
2. Multipurpose Room
Why should your spare room have a single dedicated purpose? Push the boundaries by combining interests in the same space. Plenty of people would love to have a man cave and home bar, so why not combine the two ideas?
Think of your two greatest home wishlist items and decide if there's a way to incorporate them into the space. Creating your dream aesthetic will be worth the renovation time, even if you have to knock down a few walls. Plus, if you decide to make a master bath and closet combo, your property values could increase.
3. Workout Space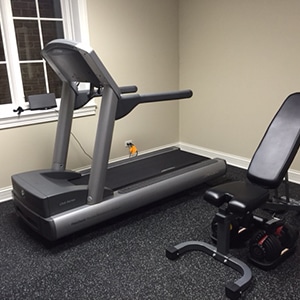 Working out is much more enjoyable when you have a dedicated area in your home. Some homeowners choose to convert extra garage space by adding cushioned flooring, while others may find the same success with a partially finished basement. Workout space is best on floors that are damage-resistant and can absorb shock.
Once you convert the room, you may find that other family members want to join in and get fit too. If this sounds fun, then it may be time to install surround sound and hang a few mirrors. With a little effort, you'll have a fun and fancy home gym that encourages you to practice healthy habits.
4. Playroom
If you have children, there's a good chance their toys have begun taking over your home. Limit the chaos to a single area by transforming your extra space into a dedicated playroom. As they get older, you can add desks for homework and a craft table.
Over time, remodel as needed to suit their growing interests and hobbies. For instance, it would be effortless to add in an easel or piano — and it means the clutter stays out of your living room.
If you love your fur babies like they're your kids, then consider making the spare room into your pets' personal den and play area. Having a closed-off room is especially beneficial if you have smaller animals like hamsters or bunnies.
5. Airbnb
If you'd like a secondary income stream, consider listing your spare room on Airbnb or another rental platform. If you decorate it nicely and install comfortable furnishings, guests will happily rent it out while on vacation. This can be a profitable side hustle if you live in a city or near a popular tourist destination.
While this could sound strange, some people rent out their homes while away during the summer. Having an extra bedroom means additional space for guests and a hike to your rental value.
Ideas for Remodeling a Spare Room
Use these five ideas as a guide for remodeling your spare room but remember to think outside the box. Look to your favorite hobbies and interests for design inspiration. When you make a space uniquely your own, you'll feel more relaxed. Your imagination is the limit when it comes to creative influence, so you better get planning.
---
Guest blog by Evelyn Long, the editor-in-chief of Renovated, a home improvement site with tips for homeowners and contractors.