6 Practical Renovations for Your Home
When it comes to renovating one's home, there are numerous benefits to pursuing the home of one's dreams. "Home is where the heart is," as they say, and that means that a house that embodies your values and sense of style is an important part of feeling at home. However, there are also many ways in which to improve your home in practical ways that can make you feel more at home while also providing additional benefits. Here are a few examples.
Save Money on Electricity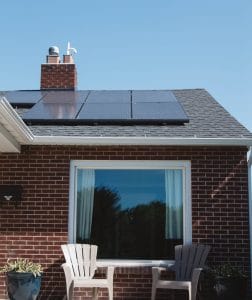 There has long been a desire for clean and renewable energy sources as a way of mitigating damage done to the environment. This has also had the added benefit of providing cost effective alternatives to traditional electricity. The best solar panels provide a great way to reduce your home's electrical bills, albeit at a more expensive initial cost. Solar panels are a great addition to many homes, as their versatile range of sizes can allow them to be installed basically anywhere, even on a mobile tiny home, for example. However, it must be noted that a solar panel can inherently only generate power during the day, and it can even then be hindered by cloudy skies. This means that the addition of a battery for storing excess energy is all but necessary to provide the maximum amount of coverage. This further adds to installation costs, but it will save you a lot of money in the long run.
Save Money on Fitness
Gym memberships represent something valuable in the modern era. Modern humans don't tend to get much of their exercise throughout the course of their day, and they must therefore seek exercise elsewhere. Gym equipment increases the value of exercise in relation to the time spent by using scientifically engineered hardware to provide more efficient exercises. However, paying a monthly fee for this privilege, while more affordable for some, can be avoided by installing a gym in your home. Again, this entails a hefty up-front cost, as gym equipment can be quite expensive. However, there are no monthly payments, meaning that this indulgence will pay for itself by circumventing the gym without losing the benefits of the equipment.
Increase Productivity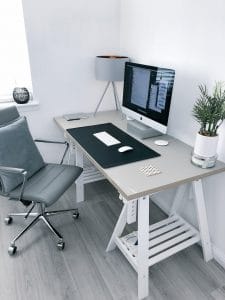 On a similar note, a home office or studio can do wonders for your productivity. If you work from home, you've likely encountered numerous distractions that can hinder your ability to get things done. These can include family members or the temptation of recreation, for example, some of which can be all but unavoidable at home. However, building a home office can provide you with a relatively distraction free environment in which to concentrate. Likewise, the simple act of "going to work" provides an additional productivity increase. Simple acts like dressing for work, despite not leaving your house, or sitting upright in a chair and/or at a desk help you get into a working mindset much more easily. However, even creative hobbies can benefit from the addition of a dedicated space in which to perform them. A home studio can offer much of the same benefits as a home office, and there is no law against one space being used for both purposes.
Invest in a Security System
Modern security systems provide protection from burglars and other dangers, and they do so on multiple fronts. Security cameras, for example, provide video footage of any crimes that may occur. This means that the assistance of law enforcement is more guided and more likely to bring your justice in the case of a crime. With IoT cameras, this brings you even more security, as these cameras can be tapped into remotely, allowing you to keep tabs on your home while you're away. Security alarms are helpful in that they can provide an instantaneous alert to law enforcement that something is awry.
Updating Outdated Features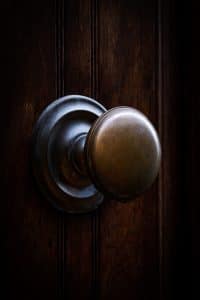 There are many instances in which people move into older homes only to find certain antiquated features that detract from the comfort or even safety of their "new" home. Unless you're building a home from scratch, there is a good chance that your new abode is older than you might like. This could increase the odds of encountering subpar features.
However, replacing these features can sometimes be quite affordable. Replacing doorknobs, for instance, is typically a low cost upgrade, but also necessary in some cases. Especially since it's practically impossible to duplicate antique keys, and that's assuming that they haven't been lost to time. Likewise, antique windows lack the insulating properties of their modern counterparts, meaning that they can contribute to poor heating during winter. Replacing them often requires more in terms of work than of cost.
Removing Dangerous Building Materials
Some changes can easily be more costly, but also more necessary, especially if you live in an older home. For instance, buildings that were built before 1980 often contain asbestos and lead paint. These are not often discovered until fire or water damage restoration are needed on the property.
Asbestos and lead often develop serious health issues in people exposed to it, such as organ damage and cancer. This is why it is best that you hire professionals. Disaster restoration professionals, such as ServiceMaster Restoration by Century, are highly skilled and trained to clear your house from dangerous building materials like asbestos and lead.
Improving one's home in terms of cosmetics to appeal to his or her sense of self is tremendously satisfying, but a home can also be improved on an objective and practical basis, as well. Creating your dream home should ideally entail a mixture of these two philosophies, and the above tips can help.