Does a Nice Garden Add Value to Your Home?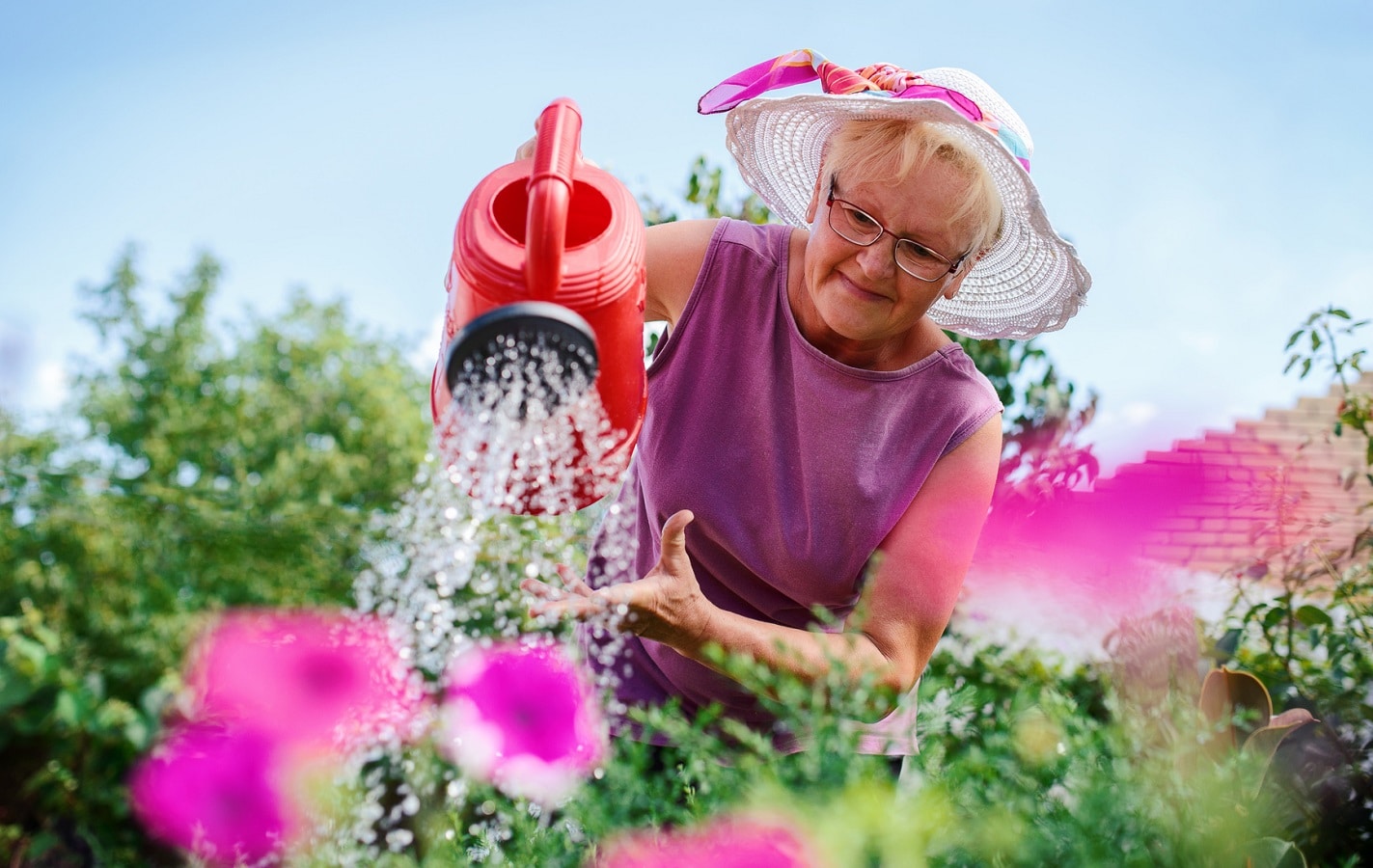 As you walk down your street, which houses have nice gardens? Bet you can answer that instantly! The modern term for a smart looking front garden is 'curbside appeal'!  Having an attractive garden is definitely a good selling point, but even if you are not planning to move, seeing your home looking smart and tidy as you walk towards it is certainly good for morale!
If you are planning to sell your property, having a nice front and back garden design will definitely add to its value and will certainly ensure that it is sold quickly. Your home will not appeal to those looking for 'a project' that they can buy cheaply and 'do up' in slow time, but will appeal to most buyers who like to move into a property that needs little doing to it in the short term. Even if you are not moving, it is a good idea to keep your gardens in good condition and to regularly cut back trees and hedges so that the place looks well-tended and is easy to maintain– without endless hours spent trying to rediscover footpaths and flower beds!
How Gardens Affect Home Value
Having a nice garden in recent years has moved up the 'must have tick list' for potential buyers and can add up to 77% to the price tag on your home. This is nothing short of amazing because a nice garden seems to be more desirable than a 'state of the art' kitchen or bathroom with a jacuzzi. This is certainly worth thinking about when you consider that to get a garden professionally landscaped costs about $3,500 whereas a new, streamlined kitchen with a central island is likely to set you back $7,500 or more! If you look at the cost of modernizing a bathroom, it is at least $3,400.
How to Maintain your Garden
Property specialists recommend that over the years, homeowners should spend 10% of the original cost of their home on landscaping and improving their garden. Much of the work can be undertaken by homeowners for very little cost and it is amazing the difference that can be seen. Alternatively, professional landscapers can transform your garden for remarkably little.
Whether you are planning to sell or just want to improve the look of your garden so that you will be tempted to relax in it this summer, here is what jobs to tackle now as the good weather is with us!
Front Garden
Tackle the front garden first. Keep the lawns regularly cut and edges trimmed. Cut your hedges regularly to keep them tidy and in good shape. If you have hedges immediately in front of your windows, keep them below the height of the windowsill and thin them out so that a burglar cannot use them as a hiding place. Rose bushes really benefit from a good pruning in the autumn as it will encourage them to produce more flowers next year.
If you have a garden fence and gate, give it a fresh coat of paint to smarten it up and if you have any broken paving slabs on your garden path, replacing them will definitely make everything look tidier.
Once the good weather has arrived, wash down the paintwork on your front door and garage door as well as window frames and windowsills – you will be amazed what a difference this makes!
One problem many front gardens have is one or more unsightly wheelie bins. If you have the space, it might be worth investing in an appropriately sized piece of fencing or lattice work, to stake into place. This will shield the bins from view for most days of the week. To camouflage the fencing and give it rustic charm, a climbing plant such as a climbing rose, clematis or jasmine can be planted.
If your flower beds are bare or the plants in them are past their prime, invest in some easy care shrubs and perennials- look for ones with colored leaves or ones with unusually shaped leaves as this will add interest – for example, silver Dusty Miller plants cost next to nothing, look lovely and are virtually impossible to kill!   The idea is that you can fill in the gaps with brightly colored annuals each spring.
If your front garden still needs more color, add a large hanging basket by your front door and maybe either side of the garage door. If you have no flowerbeds, why not add a decorative wooden wheelbarrow or huge circular terracotta dish in the middle of the lawn and fill it with colorful flowers or herbs?
Back Garden
In your back garden, why not make an al fresco dining area for you to enjoy through the summer months? If you are planning to put your property on the market, this is one feature that potential house buyers like. The expensive way is to have some quality decking laid but if you would like something cheaper, there is a DIY alternative that can be done relatively easily.
Measure the size of the patio you would like to build including the length of planks for the edge to stop the stones from escaping! Visit your local garden center and buy the special lining fabric and stakes, plus the lengths of preserved wood for the edging and some bags of colored pebbles (you may find it easier to have these all delivered as they are pretty heavy). There are plenty of websites giving information on how to make the patio. This area can soon be made to look really special with tables and chairs, some flower-filled planters and fairy lights.
If you are planning to put your house on the market, there is absolutely no reason to spend money on adding anything more for your back garden as the buyers will no doubt have their own plans. The biggest 'no no' is a fish pond with koi carp as only a limited number of people actually like them and it will be viewed negatively by families with young children or a dog.
The main thing to do, is to get the back garden looking smart, tidy, and very manageable. If this seems like a huge job, then it may well be worth hiring a landscape gardener who can quickly transform your garden into a real oasis that is low maintenance so you will have the chance to stretch out in a deckchair!
If you are going to tackle the work yourself, then get all the trees and shrubs cut back and ensure that they are not touching the building as they can cause trouble with power lines and paintwork. Once again, they can be a great hiding spot for a burglar who has been disturbed. Get rid of all the old plants and replace them with attractive perennials. Once again you will be able to liven up flower beds with colorful annuals.
To add some interest to your garden, it is fun to get a bird table (as long as cats cannot reach it) and an 'insect hotel' to encourage wildlife. Children will find both of these really interesting – whilst you have a few quiet moments reading.
Be Careful not to Overwater
When maintaining your garden, be careful not to overwater and watch out for flooding that can lead to mold and water damage to your property. Excess water in your garden can lead to water damage, especially if the garden is near your home. To protect your property's value, call a water damage restoration company to deal with any mold or water marks on the walls of your home.
Consider a Garden for Your Home
Putting a garden in your yard will not only make your property more attractive but add value to your home as well. With this guide, you can add a garden in your front or back yard and increase the beauty and value of your property for a relatively low cost.