How Insurance Covers Home Reconstruction
Most people view their home as a safe haven as it is where people relax and spend their free time in between work and other activities. Sometimes, Mother Nature presents us with harsh weather, such as a severe thunderstorm or blizzard, and remaining within the comfort of your own home will protect you from severe weather — in many situations anyway.
Sometimes, natural disasters will be so strong that you need to leave your home and go elsewhere to ensure you and your family's safety. While you are away, the disaster may have harmed your home.
No matter the type, any natural disaster has the potential to cause extensive damage to your residential property. In such a case, your home will need some level of reconstruction work. In some instances, severe storms can be so powerful that your home may even be left in an unstable condition that requires complete rebuilding.
With a homeowner's insurance policy, you may feel a little more at ease about paying for the home reconstruction services. But just how will your insurance provider cover the reconstruction services needed?
Figuring out insurance claims and coverage can often be tricky, so it is important that you know how your insurance will help you out in such an emergency.
Continue reading to learn more about home insurance and how insurance coverage works for home reconstruction.
Insured Value versus Reconstruction Costs
When you need reconstruction work for your home due to a disaster, it is considered an emergency situation. Your home has been destroyed, so you don't have a permanent place for you and your family to live.
Because of the emergency aspect, there is not enough time to find the best deals on materials, products, and services needed for reconstruction. Your insurance company will settle for whatever is available, regardless of the price. It is not ideal, but it helps ensure that your home is reconstructed as soon as possible.
However, this often makes the reconstruction costs often exceed the insurance value of your home coverage, meaning you might need to pay extra.
Consider the Type of Coverage You Need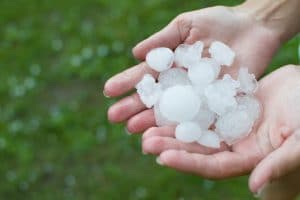 While having a home insurance policy is vital for homeowners, the standard coverage will not always be sufficient for your property. For example, homeowner's insurance often covers fires, hail, and windstorms, but floods and earthquakes are two natural disasters that are not often included in standard homeowners insurance.
Is Your Area Prone to Natural Disasters?
Knowing this, if you reside in an area vulnerable to either disaster, then you should get additional coverage to protect your home. Otherwise, any damage from the uncovered disasters will not be taken care of by your insurance provider. Instead, you will have to pay for these repairs and reconstruction services out of your own pocket.
Consider Repair and Reconstruction Costs
Additionally, you also need to consider the costs associated with home reconstruction. Before anything can be repaired or replaced, your home first needs to be cleaned up which comes with its own costs. You may also need a mold specialist, an emergency contractor, or even an architect. These would all be additional costs as well.
In the aftermath of a natural disaster, take a look at your home insurance policy to see what coverage it provides. Even better, you could look into the coverage before a disaster strikes. Consider whether you have enough coverage to accommodate all of the potential costs associated with a disaster.
You can make sure your home is sufficiently covered by getting a policy that covers the reconstruction services cost of your home, not the real estate cost.
Home Insurance Coverage Endorsements
Typically, a homeowner's insurance policy has property protection and liability protection. Adding on the following coverage options can help you thoroughly insure your home:
Extended Replacement Cost: If your home's reconstruction costs exceed your standard policy, then this endorsement extends the limit. Your home becomes insured for a certain value, usually 20-25 percent.
Guaranteed Replacement Cost: As long as you meet your home insurance policy, this option will cover the rebuilding costs of your home.
Inflation Guard: This option will increase your insurance based on inflation.
Professional Reconstruction Services
If your residential property is severely damaged by a flood, fire, major storm, or other natural disaster, then it is possible it has suffered extensive exterior or structural damage. Your home might be in such bad shape that it is left in an unstable condition that requires immediate help. Otherwise, the damage will worsen, and the structure may collapse.
Knowing this, you must reach out to a professional that provides reconstruction services for help right away.