Common Misconceptions about House Fires
Fire has been around for millennia and myths about it have been around nearly as long. Here are six common myths and facts about house fires:
#1: Older homes are more susceptible to fires than newer homes.
Fact: The wiring might be outdated, but an older home might do better in a fire. Newer homes use lightweight wood and engineered lumber during construction and most home furnishings use at least a few synthetic materials, which increase the fuel load and burn more easily. Find out more detailed information regarding how and why this happens here.
#2: Pets can escape a fire by themselves.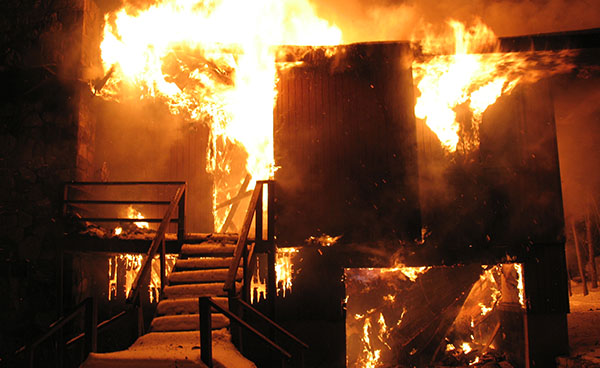 Fact: Your pets are extremely vulnerable in a house fire. They can't open doors and windows to escape or unroll emergency ladders. Even worse, smoke will damage their lungs at a much faster rate than ours, leaving them helpless.
#3: A smoke alarm provides enough protection against house fires.
Fact: Smoke alarms are vital because they warn people about fires, but that's all they do. A home sprinkler system will fight flames, smoke, and heat, giving people and animals more time to escape and limiting damage until the fire department can respond.
#4: In case of fire, the sprinkler system will activate throughout the entire house and ruin everything.
Fact: The sprinkler closest to the fire is the only one to activate. As long as it doesn't spread, the other sprinklers won't go off. You have a much greater chance of saving your belongings and your home with a working sprinkler system.
#5: Fires don't spread quickly or very far.
Fact: A candle flame can become an inferno in less than thirty seconds. Heat, smoke, and toxic gases can injure or kill faster than flames. Watch how fast fire can spread in less than 60 seconds.
#6: A house fire won't happen to me.
Fact: Nobody wakes up thinking "my house is going to burn down today," but statistics show one in four people will experience a house fire resulting in property damage, injury, or death. In 2013, there were 1,240,000 fires reported in the United States, costing $11.5 billion in property damage.
If you or a loved one experiences a fire, call a reputable fire damage cleanup crew like ServiceMaster Bay Area to help you restore your home as quickly as possible.