Construction projects within a home or a commercial property often leave a mess behind. These projects create a lot of dust and there may be hazardous debris left around the jobsite. Whether it is dust and debris or nails and screws, it is important for you to clean the site to make it safe for use. RestorationMaster provides post construction cleaning services for homes and businesses located in Morrison, CO. We remove debris from construction sites to ensure your safety and we will clean up the dust from the site and the surrounding areas on your property.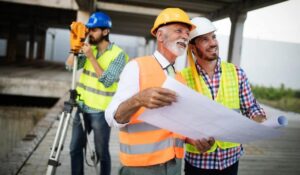 Construction projects require many tools and materials, and the jobsites are not always cleaned up after the project is done. There is usually dust and debris left behind like nails and other various materials which make it unsafe for use. Also, dust can get into the HVAC system and spread through the air and cause health concerns.
We make sure to clean up all dust, debris, and any unsafe materials left behind by the construction crews. Our top-notch equipment and methods make cleaning a breeze so you can start using the space.
Our post construction cleaning services include:
Air diffuser dusting
Damp cleaning of bathroom fixtures
Damp mopping of hard surfaces
Cleaning of light fixtures
Cleaning of paint overspray
Vacuuming and carpet spot treatment
Wall and interior glass spot cleaning
First, we evaluate the construction site's condition and develop a complete cleaning plan. This plan is provided to our client and their insurance company. A field supervisor is also assigned to ensure that the cleaning plan is fully executed.
Reach out to RestorationMaster at (303) 800-3404  to find out about the post construction cleaning services we offer in the Morrison, CO area. We clean up construction sites and ensure that they are safe for our clients.