Furniture and carpeting have a large impact on the appearance of a room or office. These furnishings also experience consistent use that causes dirt and debris buildup and stains that will diminish their appearance. The best way to clean your carpeting and furniture upholstery and keep it looking its best is to have the cleaning done by professionals.
RestorationMaster offers professional carpet and upholstery cleaning services for homes and businesses in Morrison, CO. Our highly skilled technicians use the right equipment and methods to clean your carpets and upholstery so that they can look their best and last longer.
Professional Carpet Cleaning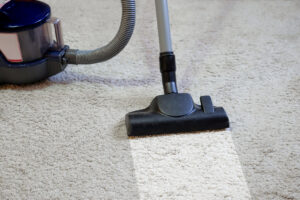 In homes and buildings, carpeting experiences foot traffic daily which causes dirt and debris to build up within the carpet fibers. This can wear them out quickly as they become faded and worn. Also, if there are stains from pets, ink, and food, the fibers within the carpet get damaged even more. It is important to vacuum often as this gets rid of some of the dirt, however, professional carpet cleaning is the best for deep cleaning the fibers and removing all accumulated dirt and debris.
RestorationMaster uses the hot water extraction method to clean and restore carpeting. This process removes the dirt in your carpet via a warm water solution that is applied to the fibers of the carpet and then extracted out.  This process should be done every 6 – 12 months for homes. For homes with pets and commercial properties, there should be even more frequent cleaning.
Our carpet cleaning includes:
Pre-inspection of the carpet
Vacuuming
Deep cleaning via hot water extraction
Post-treatment for stains
Final inspection
Professional Upholstery Cleaning
Like with carpeting, upholstery also gathers dirt and debris in the fabric with repeated use and can become very worn over time. The upholstery fabric will not only start to fade, but excessive dirt buildup can also cause the fabric to become thin.
RestorationMaster uses the hot water extraction method to get rid of stains and dirt from upholstery. This process improves the appearance of the upholstery and helps it last longer.
Our upholstery cleaning includes:  
Vacuuming
Hot water extraction method
Washing and polishing of frames
RestorationMaster offers carpet and upholstery cleaning for your home or business. We will deep clean with our special cleaning products and equipment and leave your carpeting and upholstery in great shape and help them last for a long time.
Get a Free Estimate
Call us today for a free estimate for our carpet and upholstery cleaning services in the Morrison, CO area. You can reach RestorationMaster at (303) 800-3404.