RestorationMaster
As more details are understood about hoarding disorder and the associated behaviors, the services that are offered to help hoarders will continue to become more effective.  Hoarding often results in a giant mess inside the home because those affected collect all types of objects and the anxiety that is at the root of hoarding behaviors prevents them from ever throwing anything away.  As a result, parts of the home may become blocked off by the growing pile of items, and harmful substances such as bacteria may grow within the hoard.  RestorationMaster provides hoarding cleanup services in Arlington, VA to completely clean and restore homes affected by hoarding.  Our cleaning products and equipment allow us to clean up extreme cases of hoarding and we include the affected individual in the cleaning process.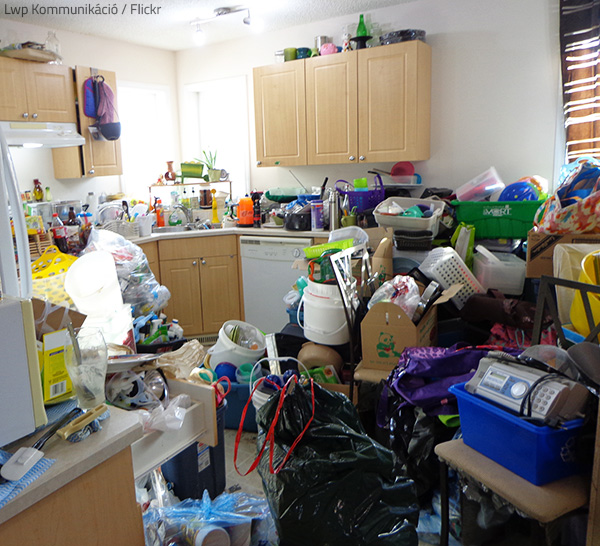 Many people that struggle with hoarding find the condition of their home embarrassing which prevents them from seeking help.  They must be convinced by a close friend or family member to begin cleaning of their home and restore safe living conditions.  At RestorationMaster, we understand that this can be a difficult situation for those affected and we make sure the individual is included in the cleaning process by giving them the final decision on what to do with each hoarded item.  Our technicians can effectively deep clean and disinfect the home using our advanced cleaning products and equipment and we can also safely clean up and remove any type of biohazard materials we may encounter.
We are certified, licensed, and insured to provide full hoarding cleaning services and we follow the rules and regulations of the EPA, OSHA, and the Department of Transportation.
You can expect the following steps with our hoarding cleaning process:
Decontamination: The home is thoroughly decontaminated after the removal of the hoarded items.
Deodorization: Any lingering odors can be removed with our powerful deodorizers.
Proper Disposal: Unwanted items are thrown away, donated, or recycled and biohazard materials are given to a licensed medical waste facility for safe disposal.
If you have a friend or family member that is struggling with hoarding issues, it is important to help them begin the cleaning process before the condition of their home becomes too dangerous.
Call RestorationMaster at (202) 952-3660 for complete hoarding cleaning services in Arlington, VA.  We take a compassionate approach with respect for the affected individual and we make sure the home is fully decontaminated for safe living conditions.
---
Related Services