Mold is a problem that can spring up in a home or building pretty much any time and it can lead to several problems if it is not quickly removed.  Mold can cause significant property damage to the surfaces and objects that it grows on and it has also been known to result in negative health reactions due to exposure such as allergy symptoms and respiratory infections.  RestorationMaster provides mold removal services to remove mold from homes and businesses in Alexandria, VA with accurate testing and remediation methods.  Our new Trifect mold removal method along with the accurate InstaScope testing system allows us to locate and remove all mold growth at a much lower cost than traditional mold remediation methods.
Mold Removal by RestorationMaster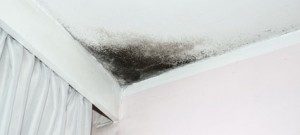 The reason homes and buildings are always vulnerable to mold growth is because mold spores are a constant natural presence and they will trigger mold growth when they find an environment that has a food source and a moisture source.  The most common food source used by mold is cellulose which is found in wood and drywall and the longer the mold is allowed to devour these surfaces, the more likely they will become permanently damaged.  Mold can also spread to other areas of the home or building by dispersing its spores and breathing in the spores is what triggers the negative health reactions related to mold exposure.
Our technicians are highly trained and certified to provide mold removal for homes and commercial buildings using our highly effective and cost efficient testing equipment and remediation methods.  The testing equipment we use can help us find all hidden mold growth and our technicians keep themselves protected with personal protective equipment (PPE).  The mold removal services we provide include the following steps:
Thorough evaluation of the mold growth including hidden mold
Environmental engineering controls
Restorative drying
Microbial remediation
Content cleaning and pack-out
Trifect Mold Removal and InstaScope Testing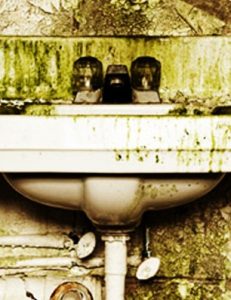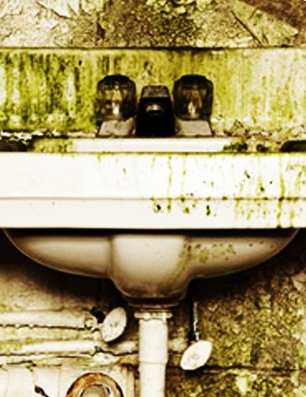 At RestorationMaster, we have developed a mold removal method that includes accurate testing and a mold remediation process that is less invasive than traditional methods.  We can find all hidden mold growth using the InstaScope testing system that provides accurate measurements of airborne mold levels and the Trifect mold removal method is done without having to remove drywall.  This less invasive method of mold removal can save you up to 50 percent of the cost of more traditional mold remediation.
Our mold removal services begin by testing the outside air with the InstaScope testing to system to get a measurement of the airborne mold level to use as a baseline.  We test the airborne mold level of each room in the home or building and compare the results to the baseline measurement to determine which areas have elevated levels and possible hidden mold.  After discovering all the mold growth, we treat it with the Trifect mold removal process which includes these steps:
Surface Application: We apply a proprietary solution to all surfaces and objects with visible mold.
MAG 50: Submicron aerosol contamination is used to remove all visible and hidden mold growth without removing any drywall.
InstaScope Verification: We verify our results with InstaScope testing to ensure all mold has been removed.
If you find mold growth in your home or building in Alexandria, VA, do not hesitate to call RestorationMaster immediately for our mold removal services.  We will make sure all mold, including hidden mold, is uncovered and removed with our non-invasive and cost effective testing and Trifect mold removal method.  You can reach us anytime at (202) 952-3660 for mold removal.