ServiceMaster of Woodbridge
Few disasters can be as damaging as a fire.  Fires can quickly rip through a home or building and cause serious damage while putting lives at risk.  If a fire occurs, you need to evacuate the property immediately and call the fire department to extinguish the fire.  When the fire is out, the damage is not done as smoke and soot left behind will continue to spread and cause additional property damage.  This is why you need to call a professional disaster cleanup team for fire damage restoration as soon as possible after the fire is out.
At ServiceMaster of Woodbridge, we provide complete fire damage restoration services to help homes and businesses affected by a fire in Woodbridge, VA.  Our technicians can provide complete fire cleanup including the restoration and repair of damaged structural elements and building materials and cleanup of damage from smoke and soot.  We will ensure that your home or building is fully restored, and we will keep you updated through every step of the fire restoration process.
Damage Caused by Fire and Smoke in Woodbridge, VA
Fires within a home or building can cause several layers of damage.  The fire itself burns through everything in its path, causing charring and extensive damage to furnishings, building materials, and other objects it comes into contact with.
As the fire burns through building materials and synthetic materials, it creates corrosive byproducts like smoke, soot, and residue.  These byproducts will persist after the fire is out and spread throughout the property, causing tarnishing and etching as it settles on various objects and surfaces.
In many cases, the damage caused by corrosive byproducts during and after the fire is more extensive than the damage caused by the fire itself. This is why fire damage restoration services need to be contacted so quickly.
The other issue that fires cause is lingering smoke odors.  Odors from smoke are often strong and they linger because the odor particles can get absorbed and trapped in porous materials and furnishings.  The only way to eliminate smoke odors is to treat the affected materials and air spaces to extract the odor particles.
How the Fire Restoration Process in Woodbridge, VA Works
Our technicians at ServiceMaster of Woodbridge are prepared to provide complete fire damage restoration to repair structural damage caused by the fire and reverse the effects of smoke and soot.  We use advanced fire restoration methods and powerful cleaning products to salvage as much of your property and belongings as possible.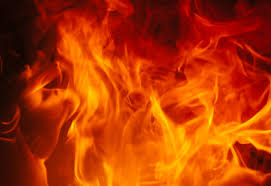 Our fire damage restoration services in Woodbridge, VA include:
Stabilization and pre-cleaning: Our fire cleanup technicians will immediately stabilize your home or building if there is extensive structural damage to help prevent collapse. We will also pre-clean areas affected by soot and residue to prevent permanent damage.
Removal of permanently damaged materials: Building materials, furnishings, and objects that have been permanently damaged are removed from the property.
Structural repairs: We will repair the structural damage caused by the fire with total property restoration services.
Soot cleaning: Objects and surfaces affected by soot damage will be cleaned and restored using specialized cleaning methods and products.
Odor removal: The fire restoration team uses advanced deodorization techniques to remove smoke odors.
Content cleaning: We will remove personal items that can be saved for effective cleaning and restoration. This includes salvaging clothing and other textiles with our fabric restoration services.
Fast Response Fire Damage Restoration in Woodbridge, VA
If your home or building has been damaged by a fire in Woodbridge, VA, call our professionals as soon as the fire is out for our fire damage restoration services.  We will immediately work to limit the damage and start the fire restoration process to get your home or building back to its pre-fire condition.
You can call us 24 hours a day at (540) 773-2083 for fire damage restoration emergencies.
ServiceMaster of Woodbridge is IICRC certified.
---
Related Fire Damage Restoration Services:
Fire restoration services in Spotsylvania, VA
Fire damage restoration services in Sterling, VA
Fire restoration company in Stafford, VA
Fire damage restoration services in Fredericksburg, VA
Fire damage restoration in Manassas, VA
Fire damage restoration in Leesburg, VA
See All Reviews