ServiceMaster of Greater Washington
Not many disasters are as dangerous as a fire. As the flames quickly spread from room to room, they put everyone at risk while charring everything they touch. Don't hesitate to evacuate the property as soon as you notice a fire in your home or building. But even after the fire department extinguishes the flames, the smoke and soot will spread throughout the remaining areas and cause additional damage. This is why it's important to call a property restoration company for emergency fire restoration.
ServiceMaster of Greater Washington provides fire damage restoration services to quickly clean out smoke and soot byproducts, deodorize the property, and provide structural repairs for homes and businesses in Stafford, VA. Our fire restoration professionals are trained, experienced and available 24/7 to respond to property fires, working to provide full restoration while maintaining open communication with you throughout the process.
Types of Fire Damage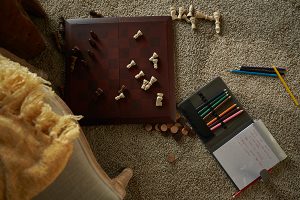 Once a fire starts, it causes multiple layers of damage. The flames will first burn and char everything in its path, causing significant damage to building materials, furnishings and other contents.
When the fire burns these materials, corrosive byproducts like soot, smoke and residue are left behind that will cause etching and tarnishing when contacting the remaining surfaces.
Finally, a ghastly smoke odor is left behind that permeates within the property as odor particles are embedded within the porous building materials and furnishings. Only a fire restoration team with advanced deodorizing technology will be able to remove odors as strong as these.
Without a professional fire restoration service, a property damaged by fire can quickly become unsalvageable.
Fire Restoration in Stafford, VA

ServiceMaster of Greater Washington is ready to respond to fire disasters of all sizes and provide emergency pre-cleaning and structural repairs for full fire restoration. Our fire damage restoration professionals use advanced cleaning products and techniques to ensure an effective and efficient process.
Our fire damage restoration in Stafford, VA includes:
Pre-cleaning and stabilization: ServiceMaster of Greater Washington will first stabilize your home if there is a risk of collapse while conducting emergency pre-cleaning to salvage as many personal contents as possible.
Removal of soiled materials: All items and building materials sustaining permanent damage will be removed and discarded.
Structural repairs. All structural repairs will be made as part of the fire damage restoration process.
Soot cleaning. Items and surfaces affected by soot will be professionally cleaned and restored using advanced methods and cleaning products.
Odor removal: Advanced technology will be used to remove the remaining odor particles from the air spaces, building materials and furnishings.
Content restoration. Personal items that can be salvaged from the smoke byproducts will be professionally cleaned using professional restoration products and techniques, including clothing restoration.
Free Estimate Fire Damage Restoration in Stafford, VA
ServiceMaster of Greater Washington is available 24/7 at (540) 773-2083 to provide fire restoration for homes and buildings in Stafford, VA and the surrounding areas.
---
Related Fire Damage Restoration Services:
Fire restoration in Spotsylvania, VA
Fire damage restoration in Sterling, VA
Fire restoration in Woodbridge, VA
Fire damage restoration in Fredericksburg, VA
Fire damage restoration in Manassas, VA
Fire damage restoration in Leesburg, VA
July 22, 2021
Latoiya Carter
Stafford, VA
While this was a very stressful situation to be in, ServiceMaster was great to work with! Katie (scheduler) was very attentive and helped me schedule the appointment in a timely manner. Our technician Jeremy was awesome! He explained the drying process thoroughly and answered my called every time I reached out to him. Thank you Katie and Jeremy for your professionalism, you are a great asset to ServiceMaster !!
July 16, 2021
Charles Silva
Washington, DC
July 14, 2021
Dolores Worrell
Stafford, VA
I would highly recommend ServiceMaster for their prompt, courteous work in the water damage sustained from a leaky pipe in my kitchen. They came to my home every day checking the drying out process of the flooring and lower water damaged cabinets. They removed the damaged flooring and the lower damaged cabinets out of my home.
See All Reviews