ServiceMaster Restoration by Complete
(732) 751-4004
Mold is fine on some kinds of cheese, but not in your home. Not only is it ugly, but it can cause health problems and damage building materials and upholstery. It also has a distinctively unpleasant smell. Mold can grow anywhere it has access to moisture and a food source. Most homes are full of mold food, like drywall and wood. If there's excess moisture due to a water leak or flood, there's a good chance mold will appear within days. ServiceMaster Restoration by Complete provides comprehensive mold remediation to clients in Warren and Bridgewater Township, NJ who find mold in their homes or businesses. We'll arrive quickly and remove all traces of the mold, using the most effective products and equipment in the industry. We'll also give a copy of our findings to your insurance company.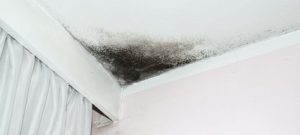 Mold is most likely to grow in areas of high humidity or after a flood, and it begins growing within just a few days. One of mold's favorite foods is cellulose, which is a component of drywall and wood. A finished basement that was flooded after heavy rains, for example, would be a prime place for mold growth. Exposure to mold causes itchy eyes and respiratory problems, and people with allergies or breathing problems suffer even more. That's why ServiceMaster Restoration by Complete uses advanced cleaning equipment and products like HEPA vacuuming and antimicrobial cleansers to get rid of mold.
Mold Restoration – What to Do
Call ServiceMaster Restoration by Completeb to prevent the mold from spreading further.
Wear protective equipment when present around the mold, such as gloves, eye wear, and a mask.
Increase the air flow throughout the home or building by turning on the fan or A/C.
Limit moisture levels by turning on the fan or dehumidifiers.
Wipe down any walls containing condensation, as long as they do not contain mold.
Removing Mold – What NOT to Do
Do not place a fan directly in front of the mold.
Do not touch any visible mold.
Do not try to clean any mold yourself.
Do not pain or caulk over any moldy surfaces.
ServiceMaster Restoration by Complete's Mold Remediation Process Includes:
Complete evaluation and assessment of the infestation
Isolation of the mold to prevent spreading
Development a comprehensive plan for remediation
Complete eradication of the mold and restoration of any damage
There's no time to waste when it comes to mold, so call ServiceMaster Restoration by Complete 24 hours a day, 7 days a week at (732) 571-4004 at the first sign. We'll arrive within 2 hours of your call to contain the outbreak and repair the damage.
---
Recent Reviews
Review by

Shayon M.
for
Disaster Restoration
Rating

"The project manager and his team were very efficient and knowledgeable. Quick turnaround on all the issues we had at home."
---
Review by

Daniel C.
for
Disaster Restoration
Rating

"Work was excellent. Your people are very hardworking and conscience. I am very satisfied and would certainly recommend service master to friend and neighbors"
---
Review by

Valarie B.
for
Disaster Restoration
Rating

"All who worked did a great job, but there was a lack of communication between the various parties (insurance companies, condo association) about what work needed to be done to address the situation. The carpet was never removed. I'm not sure why."
---
ServiceMaster Restoration by Complete Reviews
Review us on Google