ServiceMaster Restoration by Complete
One of the major threats that our environment faces today, is that of global warming. Many products, materials, and installations we use and production process we follow have a detrimental effect on our natural environment. The one way to reduce this impact is to move towards using more eco-friendly cleaning products. It's why many people now opt for energy-efficient and sustainable materials while building their homes.
We at ServiceMaster Restoration by Complete are one of the most reputed and well-established companies in the industry. As market leaders, we make it our responsibility to lead by example. This is why we provide excellent green cleaning services in Warren and Bridgewater Township, NJ. We know that many of our customers are particular about the cleaning products and agents that are used on their property. Our specialized services help us and our eco-conscious clients reduce our carbon footprint.
Green Cleaning Solutions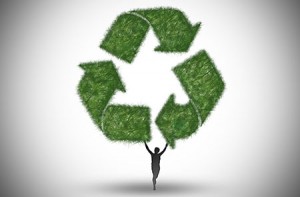 As part of these services, we use top quality green cleaning solutions that have almost no toxicity in them. These agents are an ideal alternative to standard cleaners that contain various harmful chemicals.
These products are certified by leading prominent environmental agencies and we use them in:
Hard surface floor cleaning
Upholstery cleaning
Carpet cleaning
We do have some customers asking us whether the green cleaning products that we use are on par with the standard cleaning agents. The answer is "yes"- these products are as effective, if not more than regular products that are used in these applications.
How you benefit from Green Cleaning solutions
Lower toxin levels (reduced impact on the environment)
Bio-degradable cleaning agents
These products don't contain any corrosive, acidic or alkaline substances
The cleaning products don't contain any VOC (volatile organic compounds)
Products have certification from Green Seal & Environmental Choice
Round-the-clock Services
We understand that many of our commercial customers find it difficult to accommodate cleaning staff during business hours. This is why we offer 24/7 services, 365 days a year. This gives you the flexibility to choose the time at which you want our personnel to come and conduct the cleaning. We work efficiently and unobtrusively and ensure that the work is completed in a neat and safe manner. Give us a call at (732) 751-4004 to learn more about our green cleaning products for cleaning services in Warren and Bridgewater Township, NJ.
---
Recent Reviews
Review by

Shayon M.
for
Disaster Restoration
Rating

"The project manager and his team were very efficient and knowledgeable. Quick turnaround on all the issues we had at home."
---
Review by

Daniel C.
for
Disaster Restoration
Rating

"Work was excellent. Your people are very hardworking and conscience. I am very satisfied and would certainly recommend service master to friend and neighbors"
---
Review by

Valarie B.
for
Disaster Restoration
Rating

"All who worked did a great job, but there was a lack of communication between the various parties (insurance companies, condo association) about what work needed to be done to address the situation. The carpet was never removed. I'm not sure why."
---
ServiceMaster Restoration by Complete Reviews
Review us on Google