A fire is one of the worst disasters that a home or business can experience because they cause different types of damage and they can seriously threaten the safety of those in the building. In the aftermath of a fire, you should make sure everyone is safe and then immediately turn your attention to limiting the damage and beginning the restoration. RestorationMaster provides fire and smoke damage restoration services to help homes and businesses in Truckee, CA recover after a fire. We will help limit the spread of the damage as well as clean and restore your home or building back to its previous condition.
Fires can cause many layers of damage in a building as the flames char surfaces and objects they contact and the smoke and soot spread beyond the fire to cause etching and tarnishing. Once the fire is out, the damage can keep getting worse as corrosive byproducts and soot can cause permanent tarnishing and etching if they are not cleaned up quickly enough. RestorationMaster has the training and necessary equipment to repair the damage caused by a fire as well as clean and restore surfaces that have been damaged by soot. We use chemical combinations that can remove soot and tarnishing from marble, tile, brass, chrome, aluminum, porcelain, and carpet and upholstery. You should leave it to our professionals to clean up soot because doing it improperly can make the damage worse.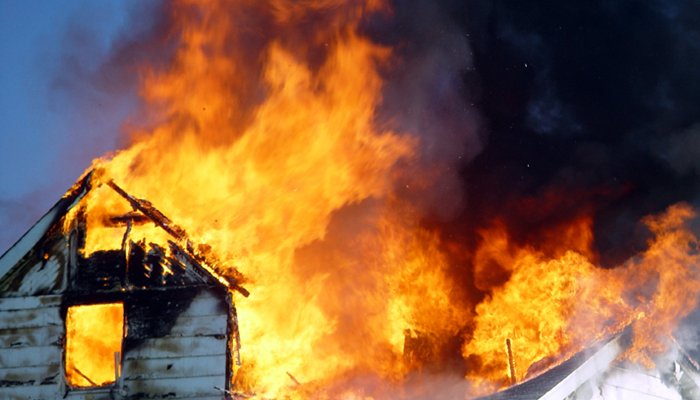 Our fire and smoke damage restoration services include the following steps:
Board up and tarping to help secure unstable homes and buildings
Inspection of furnace and air conditioner unit
Electricity is shut off and then restored when safe
Removal of debris
Odor control cleaning
Emergency restoration dry cleaning
Carpet and upholstery cleaning
Restoration of structural elements
Hard surface floor cleaning
Restoration of cabinets, drawers, closets, and attics
The damage from a fire will only continue to get worse after a fire has been extinguished and it will become permanent without the proper restoration. Make sure to call RestorationMaster for fire and smoke damage restoration in Truckee, CA as soon as the fire is put out. We can effectively repair and restore the fire damaged structural elements, furnishings, and content in your home. Our phone lines are open 24 hours a day at 888-915-8868;to respond to fire damage emergencies in Truckee, CA.