888-915-8868
Construction projects are often messy and complicated projects and even though the new construction is meant to improve your home or building, the condition of the area immediately after the project is finished is often less than ideal. These types of projects create a lot of dust that settles through the rest of your home, gets sucked into the HVAC system, and increases the risk of allergies and respiratory infection and there are often building materials and other debris that are left behind as well. RestorationMaster provides post construction cleaning services to clean up construction sites in homes and commercial settings in Truckee, CA. We will effectively remove dirt and dust left from the project and ensure that there are no debris in the area.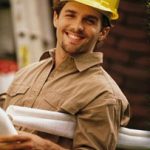 In addition to the amount of dust and dirt created by the crew, construction sites often contain building materials and leftover scrap such as sheet rock, screws, nails, and other parts where they can be stepped on. Our technicians will carefully go through the area to ensure that all loose debris has been removed as well as remove the dirt and dust that has settled throughout the building. We make sure that our post construction cleaning services are done in compliance with local codes and insurance requirements and these services include the following:
Removal of paint overspray
Dusting air diffusers
Light fixture cleaning
Restroom fixture cleaning
Wall and interior glass spot cleaning
Vacuuming and spot treatment for carpeting
Hard surface floor cleaning
Once a construction project is finished, it takes a little more effort to have the area ready for normal use and our post construction cleaning process will ensure that the area is properly restored. We begin with a full assessment of the construction site to create a cleaning plan based on your specific needs and determine how long it will take to complete. A copy of our cleaning plan, as well as a detailed estimate, will be given to you and your insurance provider. We assign a project manager who then carries out the cleaning process according to the plan and they are available to respond to any questions or concerns you may have about the project.
When a construction project is completed in your home or office in Truckee, CA, make sure you call RestorationMaster for post construction cleaning services. We will ensure that sites of recently completed projects are effectively cleaned up and cleared of any debris so they are safe for use. You can call us 24 hours a day at 888-915-8868 to learn more about our post construction cleaning services.