RestorationMaster
Water damage is a very common issue that property owners will face due to floods, leaks overflows, and more. Water damage must be addressed as soon as possible by a disaster restoration company before it can spread further and cause more extensive problems. RestorationMaster provides water damage restoration for residential and commercial properties in Sterling, VA. Our water restoration technicians will use the most effective drying equipment and extraction techniques to efficiently dry the affected area.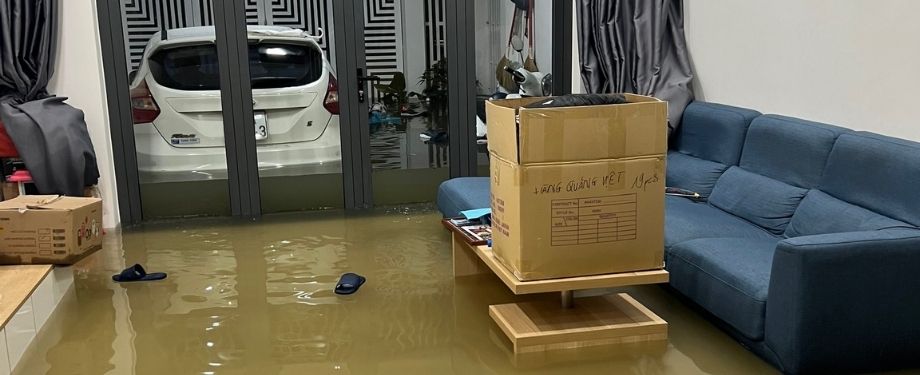 Water Damage Restoration in Sterling, VA
RestorationMaster has provided water damage restoration for residents and business owners throughout Virginia since 1982. Our water restoration technicians are IICRC certified and equipped with the latest water extraction and drying equipment in the industry. We operate under the proven water damage restoration procedures of RestorationMaster Restore.
Our water removal teams in Sterling, VA are available 24/7 and will quickly respond to your call at (540) 666-6578. This is because we understand the potential damage water can cause to your home or business if not treated immediately.
RestorationMaster provides the following water restoration services in Sterling, VA:
Water Damage Mitigation in Sterling, VA
It's critical to stop the water at its source, whether it be from a pipe burst, broken appliance,  sump pump failure, or even natural flooding. Our technicians will assist with rerouting, blocking, or shutting off the source of water so that the situation is contained as quickly as possible. If the water damage is a result of a severe storm, we have storm cleanup crews to help remove debris and drain the area of floodwater and rainwater.
Water Extraction in Sterling, VA
Water removal must happen quickly to avoid continuous damage to the structure. If left to sit, water will seep into porous materials such as drywall and flooring and cause rotting and warping. Our flood cleanup professionals will use industrial water extraction tools to remove the water completely from your property. We will then set up advanced dehumidification equipment to fully dry the area.
Water Damage Repairs in Sterling, VA
If your basement has flooded or a significant amount of water has entered areas in your home or business, some damage is inevitable. RestorationMaster will provide pack-outs for personal items affected by water damage. We will also assist with providing water damage repairs for drywall, laminate floors, carpet, furniture, and much more. Each step of the way, our water damage restoration team will keep you informed and also help with any related insurance claims. We also provide reconstruction services if needed.
Mold Remediation in Sterling, VA
Water damage leads to mold, it's no secret. That's why fast water restoration is so important, as mold can grow in just a day after an event of water damage. Fortunately, our water restoration teams are fully trained and equipped to provide mold remediation where necessary.
Sewage Cleanup in Sterling, VA
If the water on your property is contaminated with sewage, our water damage restoration technicians are fully equipped to perform total sewage cleanup. It's important to stay clear of sewage water, as it may contain waste materials, toxins, and harmful bacteria. If the water damage is a result of a sewer drain backup, toilet overflow, or sewage spill, be sure to mention this when you call RestorationMaster.
Call us for Fast Response Water Damage Restoration in Sterling, VA
The sooner that water damage is addressed, the easier it will be to limit the damage and restore the affected areas.  If left unattended or improperly dried, water can lead to mold growth and further structural damage.
Our water restoration professionals at RestorationMaster are prepared to extract excess water and restore your home or building property in Sterling, VA from the effects of water damage. Contact us at (540) 666-6578 for water damage restoration services.
---
Related Water Damage Restoration Services in VA:
Water restoration in Stafford, VA
Water Removal in Woodbridge, VA
Water restoration in Spotsylvania, VA
Water Mitigation in Fredericksburg, VA
Water Extraction in Manassas, VA
Water Remediation in Leesburg, VA
Water Cleanup in Montclair, VA
Water damage restoration in Marumsco, VA