RestorationMaster
Mold is a very serious disaster to have present in your home or business because in addition to causing structural damage, it can put anyone who has been exposed to the mold at risk of developing health issues.  Mold commonly thrives in moist environments and can eat away at building materials such as wood and drywall.  The longer you wait to call disaster restoration services, the more extreme its effects can be on the property and health of those who have been exposed to it.
The mold specialists at RestorationMaster are experienced and equipped to provide mold remediation services to residential and commercial properties in Sterling, VA.  We will address the source of the mold as well as all areas of the property affected by mold growth.  The mold will be removed completely and we will treat the area to prevent it from spreading further.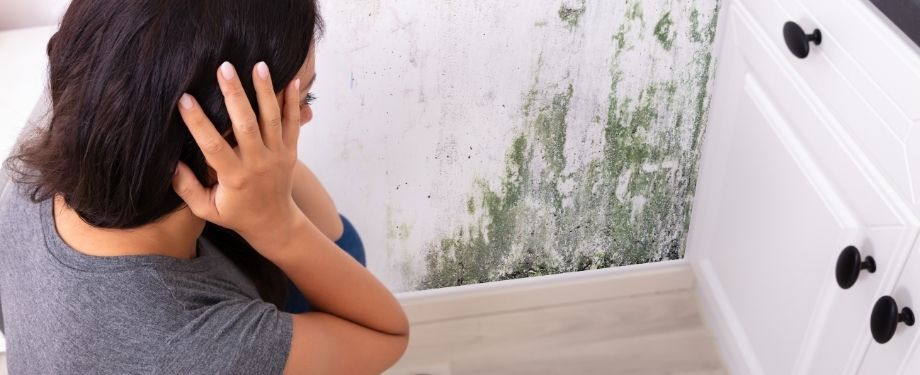 Types of Mold Damage in Sterling, VA

Mold must be addressed as soon as possible to minimize the further spread of the damage throughout the property.  If mold is left unattended, it can lead to structural damage and serious health concerns.  Due to its effects on personal health, it is important to consult a professional mold remediation service provider to safely and effectively remove the mold from the property.
Mold is commonly drawn to surfaces and materials such as drywall and wood because they contain cellulose.  Surfaces affected by mold growth will eventually experience structural damage.  Mold will continue to spread and grow until it is removed completely.
If you have recently experienced water damage from floods or leaks, get a water damage restoration service on the property as soon as possible. Water damage is a primary cause of mold growth.
Without expert mold remediation, improper removal can also lead to the mold coming back over time.  Long-term exposure to mold can cause serious health issues and allergic reactions like itchy eyes, skin irritation, headaches, coughing, nasal congestion, and trouble breathing.
Mold Removal in Sterling, VA
Upon the discovery of mold within your home or building in Sterling, VA, our mold specialists will completely remove the mold to prevent the further spread of the damage.  We will also locate and tend to the source of the moisture that is allowing the mold to grow and thrive. Give us our professionals a call at(540) 666-6578.
Our mold remediation services in Sterling, VA include:
Initial Inspection: Upon arrival, our technicians will thoroughly inspect the property to identify and address all the areas affected by mold, as well as the initial source of mold growth.
Isolation: Our mold cleanup professionals will isolate the affected areas to prevent mold spores from spreading further throughout the property.
Remediation: We are especially skilled and trained to use advanced mold remediation methods to ensure that all the mold has been completely removed.
Restoration and Repair: We will repair and restore the affected areas as well as remove the mold safely and completely during the property restoration.
Contact RestorationMaster for Mold Remediation in Sterling, VA
Contact RestorationMaster if your home or building in Sterling, VA is in need of mold remediation services.
We can be reached at (540) 666-6578 and we are available 24 hours a day to respond to emergency mold removal situations.
Free Estimate
---
Related Mold Removal Services in VA:
Black mold removal in Stafford, VA
Mold and mildew removal in Woodbridge, VA
Mold mitigation in Fredericksburg, VA
Mold abatement in Manassas, VA
Mildew removal in Spotsylvania, VA
Mildew remediation in Leesburg, VA
Mold remediation in Montclair, VA
Mold remediation Professional in Marumsco, VA