Death is an unfortunate part of life and when it happens suddenly or violently, the after death scene can be emotionally overwhelming for friends, loved ones, or co-workers.  When deaths occur in a public space such as a hotel or car, or at the home, it is important that after death clean up services are performed immediately and compassionately to restore the scene.  ServiceMaster EMT provides efficient after death clean up services to the Los Angeles area to completely remove all blood and other biohazards from the area.
After Death Clean Up Service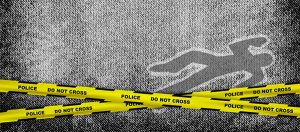 The certified technicians of ServiceMaster EMT provide after death clean up services in homes, vehicles, or offices in Los Angeles.  We carefully scrub, disinfect, and deodorize the area to remove all bio hazardous material such as blood and bodily fluids to make the area safe for reentry.  Regardless of whether it is a suicide, homicide, unattended death, or accident, we provide a quick response and effective service.
The after death cleaning services that we provide include:
Our technicians wear personal protection equipment (PPE) and we arrive on the scene for after death clean up in an unmarked vehicle to protect your privacy.  We are licensed, bonded, and insured and we will create a plan for communication to ensure customer satisfaction.  Some other actions we take during this service include:
Removing contaminated furniture, flooring, or wall coverings.
Using commercial grade cleaning solutions to disinfect the after death scene and eliminate viruses and diseases.
Using special cleaning tools to remove all stains.
Applying commercial grade decontaminants to prevent infections from blood or bodily fluids from spreading.
Removing unpleasant odors with deodorizers.
Transporting and disposing of bio hazard materials safely and in compliance with federal and state law.
Providing insurance assistance for making claims.
The emotional trauma that is experienced with the after death cleanup often lasts well beyond the shock of the initial discovery and after the scene is restored.  We understand that the trauma can become overwhelming and we often refer our customers to counseling professionals that can help them cope with the death of a loved one.
If you are in need of after death cleanup services in LA California, call us anytime 24 hours a day, 7 days a week at (888) 767-9075.