Reasons Why Autumn is the Best Time To Renovate
A home improvement project is a huge undertaking that requires you to consider numerous things, especially the timing. Just so you know, the season you select can impact your project immensely. Professionals in the construction business postulate that the season you select comes with its own contractor fees and may influence your project completion. Therefore, when you choose a season to remodel, you need to think it through.
Family Vacation Rentals
The other thing you need to put into consideration is your home comfort. Renovations can be messy, and you wouldn't want to be rendered temporarily homeless when your house becomes uninhabitable. However should that happen, there are family vacation rentals in almost all cities and towns that you could take your family to during the home remodeling. In fact, if you want renovations to be completed in a timely manner, you could book these rentals and have your family stay there while the house is being worked on. Given that it is fall, most of these rentals are affordable because most people do not utilize them at this time. The beauty of these living spaces is that they provide the same amenities as the ones you have at home. Compared to hotels, rentals offer you a kitchen where you can make meals for your family as you await renovation to be completed.
These rentals are also built to accommodate large groups, so you do not have to worry about splitting your family so that others occupy different rooms. The ability to stay under one roof enables you to keep tabs on everyone and it also fosters similar comfort as what you get from living in your home. It is also secure when you have young children. Additionally, family rentals provide customized customer service to its residents. For instance, if there are any issues with the house, you can contact the property manager or agency to come to fix it. You can resume your normal duties such as going to work while you stay in these vacation spaces. Meanwhile, you can also closely monitor the progress of your renovation.
If you have been thinking about renovating your whole house, you may want to do it in fall. Here are 5 reasons why:
Why You Should Renovate Your Home in the Fall
You get good prices for materials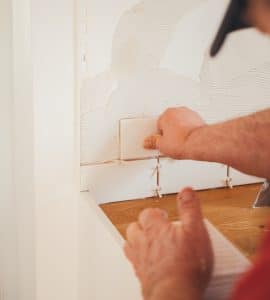 A majority of people prefer to do their house renovations during the summertime because it is the season when most people are at home either on work leave or for holidays. During this time, materials for construction are normally expensive because their demand is also high. Compared to other seasons, fall has some of the best deals because shops are often trying to clear their stock. High demand items for renovation such as tiles, paint and most importantly ready-to-assemble cabinets are often on sale during this time of the year. If your goal is to give your kitchen that sophisticated look, you can achieve it using ready to assemble (RTA) cabinets that are sold affordably during the autumn season.
Once you place an order for RTA's, the manufacturer will send them directly to you, thereby reducing the shipping costs. RTA's are not labor-intensive to install. Therefore, you can assemble them yourself and save on labor charges.
If you are planning to create rooms in your house for movies, gaming, or studying, then you must ensure that you choose the proper materials. For example, if you want a proper cinema room where you can watch movies, you should invest in some soundproofing materials to create that perfect cinema experience.
There are numerous soundproofing materials you could use for this room, including mass-loaded vinyl which is not bulky and adds mass to the floor and walls. You could also choose to use acoustic mineral wool insulation which works best when installed on the ceilings and the walls. Moreover, you could use green glue soundproofing which does not require glue to put together. Given that you are performing these renovations in fall, it is easy to find a contractor who specializes in soundproofing at an affordable rate. Having a soundproof room will ensure that you enjoy that movie that you wish to watch with your family and friends.
Installation of these cabinets is a 4-step process which involves:
Step 1: Assembling of the cabinets
Step 2: Connecting the cabinets as indicated in the manual provided. While putting together the cabinets, you may want to ensure that your floor is not damaged in the process.
Step 3: Pinning them to the wall using screws
Step 4: Installing the finishes such as drawers, doors, moldings and the trimmings
Your home will be ready for the holidays
If your goal is to impress your guests during the holiday season, autumn is the best time to perform your renovations. You could plan to have your home worked on during autumn and then plan a reveal party during the holidays. You will not only get a beautiful home, but you will make an impression on your guests. However, before you start that complex renovation project, be sure to complete it before the holidays begin. It can be problematic when you want to host people for Christmas or New Year celebrations with a partially renovated home. When you successfully complete remodeling your home before the holidays begin, you will enjoy hosting family and friends.
Even after the holidays, you can use that room for remote working, and it will keep out unnecessary noise and enhance your productivity.
Better climate
During the fall season, the temperature is cooler than in the summer. With temperatures slowly dropping, it is easy to undertake big outdoor projects such as landscaping, remodeling the garage door, or adding a deck. When working under such conditions, you will not need to get concerned about extreme weather phenomena such as heatwaves. Suppose your project involves painting a home, you could easily keep the windows open to usher in the cool breezes to help the paint dry evenly. Additionally, you could keep strong scents from chemicals and sawdust out of your house because you can leave your windows open.
No distractions
Unlike other times when most people are at home, during autumn, most people are back to work and children are also in school. If you want to design that pristine bathroom or kitchen, you can easily do it when people are away from the house because contractors can maneuver without being distracted by the homeowners. Besides, when you begin your project in the fall, you can be sure that it will be completed within the stipulated timelines.
Contractor availability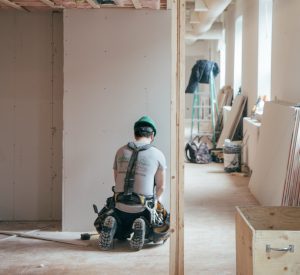 We all prefer to get work done at an affordable rate. In autumn, it is often a slow season for contractors because very few people want to improve their homes during this season. Therefore, it is easy to find a contractor who is willing to help you make the changes that you wish at a discounted rate. Contractors will also dedicate a lot of time to your project because they are not under any pressure to go to work elsewhere. In the end, you get your dream home at a pocket-friendly price.
Conclusion
Your home is an asset that needs regular maintenance. Investing in home improvement projects to repair items that are no longer functional is one of the most effective ways to keep your home in good condition. While doing these mini-projects and sometimes major projects, you will also increase the value of your home. Additionally, you end up making your home cozier, more functional, and ready for sale if you desire to sell your home.