How to Clean a Car of Mold or Mildew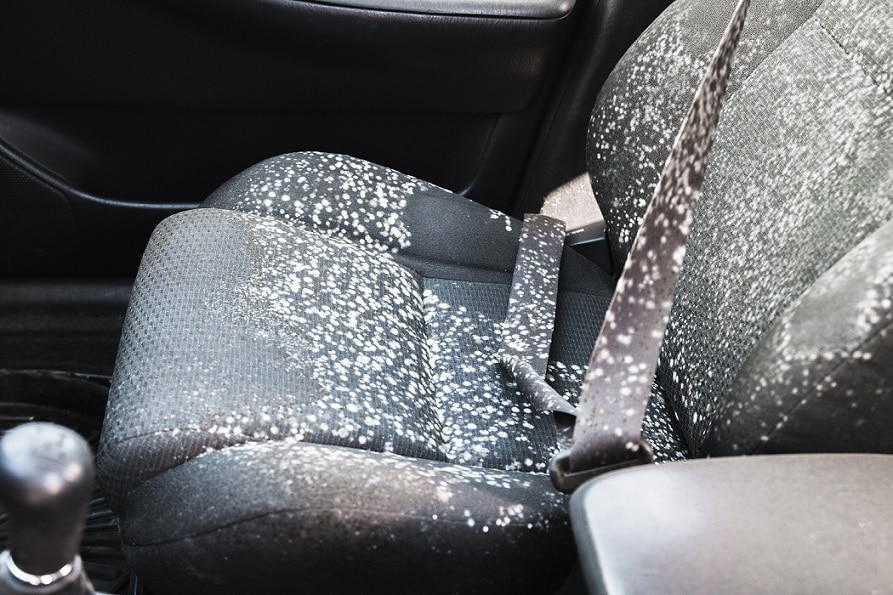 Car interiors that develop mold have become a common problem in 2020 due to vehicles sitting unattended for lengths of time during the coronavirus lockdowns.
It is important to keep your car ventilated, especially if you live in a region that gets a lot of rain or humidity.
Mold can grow on the steering wheel, across your dashboard, cupholders, and even on the seats.
The worst case is if mold has spread throughout your car's ventilation system. In this case, a mold removal expert should be contacted.

This article will explain how you can clean a car of mold.
Is a Car With Mold Salvageable?
If you find that the vehicle is covered in a significant amount of mold across the interior, seats, and flooring, it may not be worth the effort to clean.
This is primarily because it is likely the mold has spread throughout the ventilation system and other components. These cases require professional mold remediation services.
If the amount of mold does not appear to major, you can follow this guide for mold removal. However, there is no guarantee the mold will not return, as it requires complete eradication to successfully remove.
How to Clean a Car of Mold
The first step is always safety.
Mold spores may be toxic and can cause harmful effects on your health. Symptoms include itchy eyes, scratchy throat, and respiratory issues.
Protect Yourself
Be sure you are wearing a properly rated mold mask and gloves before approaching mold in a vehicle.
Empty the Car
Next, it is time to empty the car as completely as you can. That means seats, mats, and any personal belongings or other items.
All these contents may have mold and should be cleaned individually.
Replace the Air Filter
Remove and replace your car's air filter.
You will need to look up your car's make and model to find these instructions online, but the air filter is typically located around the glovebox compartment.
Apply Mold Cleaner
Use a 50/50 solution of white vinegar and water to spray directly on any mold you can see in the car. Any alternative commercial mold removal products can also suffice.
Then, clean the entirety of the car interior with commercial interior cleaner products and hot water.
Ventilate the Vehicle
Close all windows in the vehicle and crank the heat on the max setting for about 30-45 minutes.
Acquire a dehumidifier from your local hardware store. These typically can be rented.
Set up your dehumidifier to run within the vehicle until it is no longer collecting moisture.
Inspect for Mold
Leave the car to sit for 2 days and then inspect the interior for any mold.
A blacklight can help spot invisible mold on surfaces.
Professional Mold Removal
When it comes to cars, a professional mold removal team is always the best choice since you don't know how far the mold has spread
Contact a mold remediation company if you discover mold in your vehicle.