Create a Home Fire Prevention Plan to Save Your Home and Family
More than 3,400 Americans die each year in home fires. Most of these deaths could be prevented with a few common-sense strategies. Create a home fire prevention plan to save your home and family from the risk of a house fire.
Create a Home Fire Prevention Plan
Having a home fire prevention plan is key to avoiding a fire in your home. A few key components of a fire prevention plan are:
Regular smoke detector maintenance and testing. You should have at least one smoke detector on every level of your home. Test each smoke detector monthly, and replace the batteries annually.
Have your fireplace inspected and cleaned annually.
Create a fire escape plan with your family. Be sure you plan at least two exits from every room in your house, in case the primary exit is blocked. Include a meeting place outside and away from your home so that you can verify that everyone has made it out of the house safely.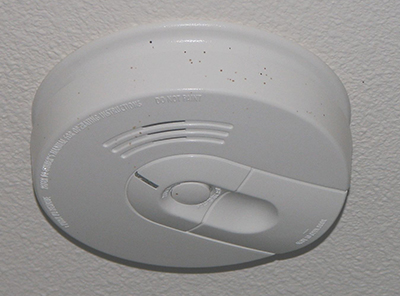 Practice

It is not enough to create a fire escape plan. You should hold fire escape drills every six months to practice your escape plan, especially if you have young children who may panic or forget what to do during an emergency.
What To Do After a Fire
If you do suffer fire damage, call your homeowners insurance agent as soon as the fire fighters assure you that the fire is out. Your insurance agent may be able to assist you with emergency housing and other necessities until your home can be restored. Do not re-enter your home unless the fire fighters declare it safe.
Fire Damage Restoration
Even a small house fire can cause extensive fire damage. An experienced fire damage restoration crew can usually arrive at your home within 24 hours to assess the damage and give you a written estimate of the restoration costs. Fire damage restoration may include related services, including water damage restoration, smoke damage repair, and furniture restoration, depending on the extent of the fire damage.