Finding Black Mold in Your Shower: What to Do
Taking a shower can be one of the most relaxing times of the day; however, it may not be so relaxing if you notice mold growing on the walls! While it appears in little black spots, be careful to avoid touching it. As it may contain harmful bacteria, you should take care of this problem right away before it gets worse.
Although black mold is not the most common type of indoor mold, it is not rare to find it in moist, dark places, such as a shower stall. It is also one of the most dangerous types as it can pose a major threat to the health of you and others living in the home.
What is Black Mold?
While black mold can come in many different shapes and sizes, it appears to be a greenish-black, growing in warm, moist conditions. It also thrives in areas that are not frequently cleaned. Be sure to keep this in mind when spring cleaning comes around! Water damage as well as leaks also harbor great environments for mold to thrive. As long as there is a significant source of water in the area, it remains a possibility for mold to grow.
As many types of mold release their spores when disturbed, black mold is similar. It will also disperse a number of health-threatening substances called microtoxins that are poisonous to humans. So if you or someone you know has come into contact with these toxins, be sure to be aware of the following symptoms:
Strong allergy problems including water and itchy eyes, sneezing, coughing, and a runny nose
Lung infections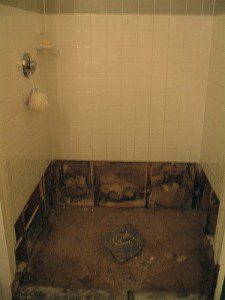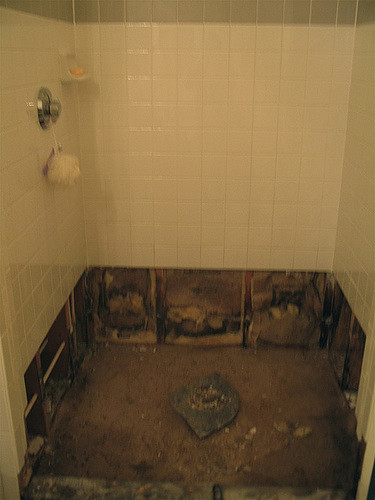 Memory loss
Mold-induced asthma
Headaches
Nausea
Skin irritation
Respiratory issues
Calling the Professionals
If you or a loved one has experienced any of the symptoms listed above, be sure to seek out a doctor right away before they get worse. You will also need to call a licensed mold remediation service. Never attempt to clean black mold yourself as the microtoxins will be released and create a bigger problem. However, the mold removal professionals have professional equipment and years of experience in order to effectively remediate all cases of mold.
In certain situations, it can be hard to determine exactly what kind of mold you have just by looking at it. Even if you are not experiencing many of the symptoms listed above, be sure to contact the professionals anyway as it could lead to a bigger problem in the future. As all types of molds pose threats to your health in different ways, they can also severely damage the structural composition of your property. In conclusion, if you see any types of mold lingering anywhere in your home, be sure to call a professional mold remediation team right away.
Preventing Mold From Growing in the Shower Stall
Although it is impossible to completely prevent mold from growing anywhere, there are a number of steps you can take in order to significantly reduce its' chances:
Use proper air circulation in your bathroom, especially when showering
Turn on the vent, fan, or air conditioner before stepping into the shower. Allow the air to circulate for at least 30 minutes afterwards to ensure that all moisture has dried properly.
Use moisture-resistant shower and window curtains.
If your shower curtain is made of cloth, wash it frequently.
Do not leave damp towels or clothes lying on the floor.
Clean the shower stall properly after each use to remove any remaining moisture/mildew.
Fix any leaking pipes, shower heads, and pipes.
If you find black mold anywhere in your home, be sure to call a professional mold removal service such as ServiceMaster. Specializing in disaster restoration and cleaning services, these technicians are available 24/7 to test and eradicate all cases of mold within the home. In addition to their ongoing training, they will arrive prepared in personal protection equipment (PPE) and with powerful cleaning products to eliminate even the biggest mold outbreaks. Finally, you can count on our services in order to remove all mold in your home and put your mind at ease once more when taking a shower.