7 Roof Maintenance Tips During the Rainy Season
When the rainy season arrives, it fulfills everyone's heart with refreshment, joy, and new spirits. But the rainy season can also cause problems for homeowners, such as roofing or building leakage, sluggish water, and so on.
Perhaps, the roof is the most vital part that protects the home and most often overlooked by the homeowners. Therefore, it is significant to defend the roof with quality materials and solid construction before starting the rainy season.
To protect the roof of the house/office from the rain, we have discussed some roof maintenance tips that you can implement during the rainy season.
1. Check the Roof of the House Regularly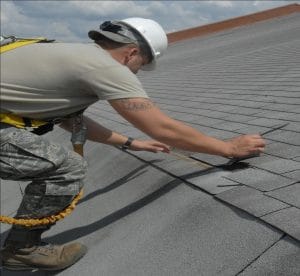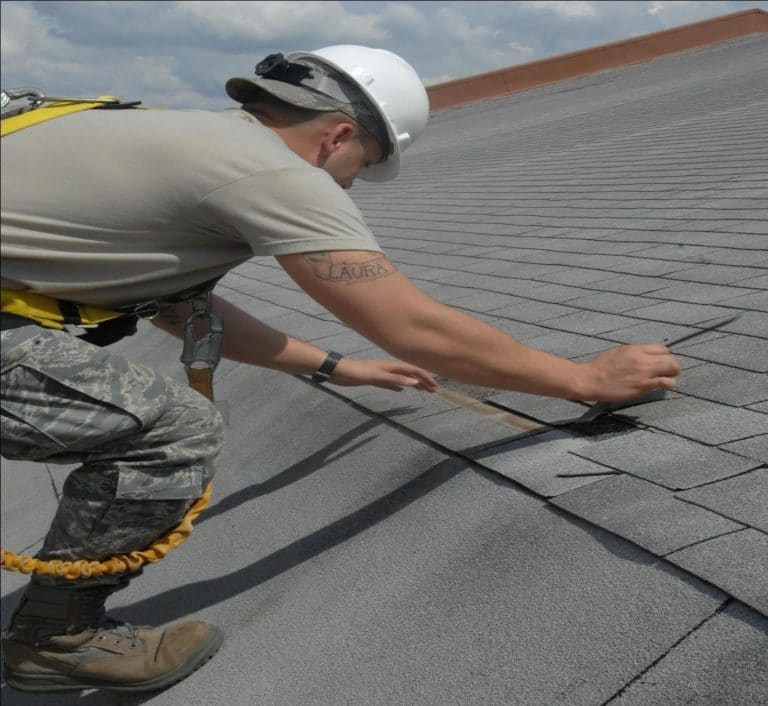 If you want to defend your building before heavy rain, it is vital to check your roof at least once every six months.
For regular check, you can follow the below checklist:
Examine the roof of the house/office from looking at the signs of aging, damaging, and sagging.
Inspect the waterproofing of the roof; if required, you can again implement waterproofing house roof painting. Check for missing, lose or slanted tiles and any cracks in the chimney.
If you notice missing, loose or slanted shingles, make sure you replace them before the rainy season arrives.
Inspect your roof area with a sliding incline and be sure that the flashings are free of rusty stains and holes.
Look for cracks along the ridge of your roof and along the parapet walls.
Replace damaged mortar joints immediately to keep away from moisture leaks inside your building that can deteriorate ceilings or walls.
If the problem or issue is bigger and requires further inspection, consider hiring a professional roofing contractor.
Hence, by implementing regular inspection of the roof, you can shun expensive issues that could rise into much larger expenses in the future.
2. Use Waterproofing Paint
Needpix
The roof protects the house/office from various peripheral factors like rain, snow, thunder, UV radiation, and scorching heat. Everyone knows that the roof is exposed to harsh weather conditions, and water easily collects on the surface, resulting in leaks and wet spots on the interior. Thus, it is compulsory to opt for house roof painting options with sealants high in their standards. But make sure you apply paint on the roof only in good weather.
3. Clean Up Debris and Other Particles
Standing water on the roof can eventually cause leaks and even more serious problems for your home in the long run. Make sure you clean all the branches, leaves, dirt, and other debris from your house's roof. Keeping the roof clean and clear gives rainwater an apparent path out of your roof after a rainstorm arrives.
4. Repair Your Roof's Portholes
If your roof has portholes (water passageway), make sure they're in place and appropriate. If they are not well-maintained, it can cause water to seep through the cracks and enter your home. Also, if not properly sealed, it could drag valuable heating or cooling into your home. This will inevitably lead to an increase in your energy bills.
5. Clean your house's Gutters
A gutter plays a vital part in your building's roofing system as the main purpose of building the gutter is to evacuate and collect the water that settles on the roof. It also removes water from the foundation of the building to protect the exterior surfaces as well as to prevent water from entering the premises.
If water gets in the house, the woodwork can start to perish; mold will establish and grow, forms of condensation and masonry will erode. Wet patches spread quickly, and health problems can become a problem.
Here is the checklist for your inspection:
Remove debris, and any leaves as this can diminish the possibility of blockages during wind or rain, which could cause your gutter to run over and generate issues for your building.
Make sure the drains outside your home are not leaked or broken.
Check that there are not many small particles accumulating in the gutters and the downspouts. The search for granules is a good indicator that the coating of your roof must be closed and painted.
Be sure you don't have downspout ceilings.
You can also use a small handheld tool with a flat, pointed blade to remove debris that clogs your gutters or buy a cleaning utensil.
6. Trim the Extra Tree's Branches
Consider eliminating branches or foliage hanging as there are higher chances of blockages and gutter problems due to leaves or branches that might be stuck in between the path of passing water.
Besides, it will diminish the possibility of them falling during, rain, storm or wind and damaging your building. This will also keep your building safe from pests and other diseases they might carry.
7. Hire a Professional Contractor
If the issue seems huge in for your roof, then it will be best to hire a professional roofer to take a brief look at your roof to find out whether there are any shingles, structural problems, leaks, flashing, skylights or other damage which must be taken care of during the rainy season.
During this inspection, the professional roofer can also resolve areas of upgrading related to probable leaks, such as improvement to roofing quality, material, and so on. Plus, this is an opportunity to ask likely questions, such as "can you repair full or half of the roof?"
Final Words
No matter if it is a rainy, autumn, summer, or winter season, Mother Nature can cause issues in your roofing system. So, it is vital to maintain your house/office roof today, especially when the fall weather is comfortably cool and allows you or a professional roofer to handle house roof painting or to inspect gutters, flashings, shingles, and skylights. You can also implement the tips and tricks mentioned above to enjoy the comfort of the rainy season without being disturbed by your home's problems.
Also, proper roof maintenance before any season is essential to shield the core of your home, when the exterior is less than welcoming.