Water damage on its own is a major problem in homes and buildings but it can be much worse if the water is contaminated with sewage.  Sewage may affect a property if it becomes flooded with water that is already contaminated and sewage can also become a problem if there is a sewage backup, toilet backup, broken sewer line, or injection pit overflow.  Water contaminated with sewage is a threat to your health as well as your property which is why you need to call for professional help immediately.
Philip White Water Restoration provides sewage backup cleanup in Ocoee, FL to help clean and restore homes and buildings affected by sewage.  Our IICRC certified technicians can safely and effectively remove all sewage-contaminated water using advanced extraction and drying equipment.  Once the sewage is removed, we will ensure that your property is cleaned and disinfected to prevent the spread of illness.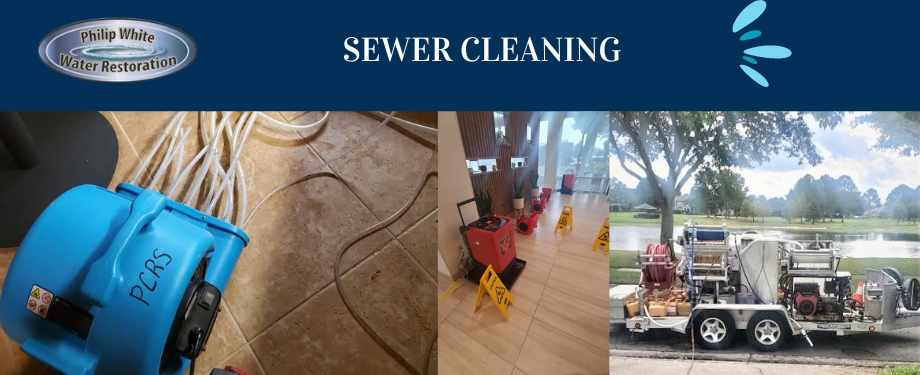 Damage from Sewage Water in Ocoee, FL
No matter the source, sewage is a dangerous presence on your property.  When porous building materials and furnishings absorb the water, they also take in the waste materials within the sewage which often results in permanent damage.  In most cases, the materials affected by the sewage will need to be removed and replaced.  The areas damaged by sewage water are also likely to be affected by a foul, lingering odor that is difficult to remove.
The main concern when it comes to sewage on your property is the potential health effects.  There are harmful toxins such as bacteria and other microorganisms contained within sewage that can trigger infections or illness.  If you believe that the water on your property may contain sewage, it is important to avoid any contact with the water to protect your health.
Water Damage Restoration and Sewage Backup Cleanup in Ocoee, FL – Watch video
You should react to sewage on your property by doing the following:
Call our professionals at Philip White Water Restoration for sewage backup cleanup.
Do not come into contact with the water, including your eyes, skin, mouth, and open cuts.
If you can, stop the source of the water. Call a plumbing professional if necessary.
Stay out of the contaminated area to avoid spreading the contamination.
If you need to touch something that is contaminated, use gloves and throw them away immediately.
Professional Sewage Backup Cleanup in Ocoee, FL
Our technicians are prepared to deal with any situation involving sewage water and restore your property.  We will safely remove all sewage water and help protect your health by cleaning and disinfecting affected areas.
Our sewage backup cleanup services include the following:
Emergency response: We will arrive immediately after your call to contain the damage and start the restoration.
Damage evaluation: We will evaluate the damage and the spread of the sewage.
Complete restoration: After we remove the sewage water using advanced extraction and drying equipment, we will clean, disinfect, and restore the damaged areas.
Work with insurance: Our technicians will assist with your claim with your insurance provider.
Contact us today for Sewage Backup Cleanup in Ocoee, FL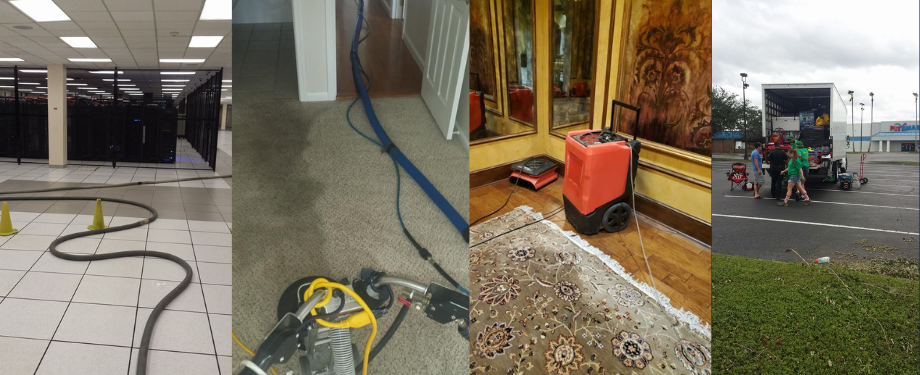 You must call our professionals at Philip White Water Restoration immediately if your home or business has been affected by sewage water.  Our professionals will safely remove the sewage and restore the affected areas to a safe condition.
We are available 24 hours a day at (407) 326-2875 for sewage backup cleanup in Ocoee, FL.
---
Related Sewage Backup Cleaning Services:
Sewage Backup Cleanup in Orlando, FL
Sewage Cleaning Services in Oviedo, FL
Professional Sewage Cleanup Company in Casselberry, FL
---
Recent Reviews
---
Review by Greg Hogancamp
Cleaning
Rating

"Phil came out at night after a water pipe burst behind my wall. Set everything up quickly. Explained the whole process. Made sure the job was done correctly and then came back to check on everything. Really great experience considering how bad the night started out. Would recommend to anyone who has a similar issue."
---
Review by Darro Willey
Cleaning
Rating

"Used Philip White Painting and Restoration for some interior painting and exterior pressure washing. Arrived schedule and did a thorough job at a fair price. Would use again."
---
Review by Bill Dalton
Cleaning
Rating

"I couldn't be more grateful for how quick and efficient they were at saving my hardwood floors"
---
Review by Kenneth Ridge
Cleaning
Rating

"Heading into my weekend my place had a pretty significant leak about 2 weeks after a major plumbing project. Most of my unit is carpeted, so MAJOR stress!!! Philip White came over pretty quickly with his equipment, did some initial checks and set up. He helped me find where all the water came from (which was a pretty tucked away location. I literally felt like I was standing on my head to see it). He was patient with all my questions, and helped to turn a horrible situation into something more tolerable."
---
See All Reviews