(732) 751-4004
Water damage can happen in just about any home or building and it can be extremely devastating because it causes structural damage in addition to mold and mildew growth. The causes of water damage can include flooding, pipe bursts, and humidity among many others. ServiceMaster Restoration by Complete will work to remove all excess water from your home in the Franklin Township, NJ area. If you call us, know that we will arrive within 1-2 hours. Your safety is important to us and we will be sure to accommodate you accordingly. The sooner you call; the less flood damage your home will endure.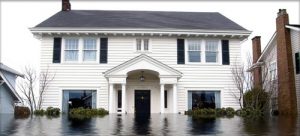 Water damage is so detrimental to a home because it spreads so quickly. What looks like minor water damage turns into major water damage really fast. Water absorbed into the drywall, wood, and walls can travel much faster than anticipated. The sooner you call; the sooner your home will be restored! Our technicians will work to provide you with top-of-the-line service and our water damage restoration services will allow you to have your home back within 3-5 days. It will look good as new! Our process consists of three steps:
Emergency Response: We respond immediately and assess what is the best way to extract the water.
Water Extraction and Drying: We use our top-notch equipment to extract water as quickly and carefully as possible.
Reinstallation and Cleaning: We will replace anything that was moved during the remediation process and we will clean and disinfect the areas.
If you discover significant water damage in your building, call ServiceMaster Restoration by Complete immediately. To prevent further damage, follow these tips.
What to Do After Water Damage
As best as you can, attempt to remove excess water.
Remove any rugs that are not permanent.
Put drapery bottoms through a coat hanger and put the hanger on the rod to keep the drapes off the floor.
Dry all furniture as best as you can and put aluminum foil under the legs in order to salvage furniture.
Put easily damaged personal items in a dry, safe location.
Squeeze water damage books as close together as possible. This prevents pages from warping until we can treat them.
Open up doors, drawers, and cabinets. This will speed up the drying process.
What Not to Do After Water Damage
Stay out of any flooded areas until the electricity is turned off.
Do not use a regular vacuum cleaner to remove water.
Do not remove any permanent carpet or flooring.
Do not use electrical appliances on a wet floor.
Leave mold growth alone. Do not try and remove it.
Even a small case of water damage can turn into an emergency if it is not taken care of properly. If you find water damage in your home, no matter how severe, contact ServiceMaster Restoration by Complete as quickly as you can. Our immediate response will speed up the water removal process and salvage your home. We are available 24 hours a day at (732) 751-4004 for water damage restoration in Franklin Township, NJ.
---
Recent Reviews
Review by

Shayon M.
for
Disaster Restoration
Rating

"The project manager and his team were very efficient and knowledgeable. Quick turnaround on all the issues we had at home."
---
Review by

Daniel C.
for
Disaster Restoration
Rating

"Work was excellent. Your people are very hardworking and conscience. I am very satisfied and would certainly recommend service master to friend and neighbors"
---
Review by

Valarie B.
for
Disaster Restoration
Rating

"All who worked did a great job, but there was a lack of communication between the various parties (insurance companies, condo association) about what work needed to be done to address the situation. The carpet was never removed. I'm not sure why."
---
ServiceMaster Restoration by Complete Reviews
Review us on Google