Today, many residential and commercial property owners recognize the effect their carbon footprint has on the environment. It's why they look for energy-efficient installations and use alternative energy sources to meet the power needs on their property. The need of the hour is for eco-friendly products, solutions and installations.
We too are an extremely eco-conscious company and as the leading provider of commercial and residential cleaning services, we make every effort to use Green Cleaning solutions in all our projects. We know the negative impact that certain chemical-based cleaners have on the environment as well as the health of the people living and working on a property.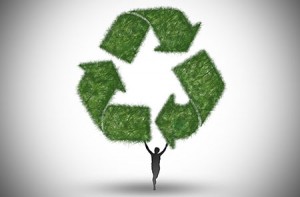 This is why we make a concerted effort to shrink our carbon footprint by offering excellent Green Cleaning Services in Franklin Township, NJ. We at ServiceMaster Restoration by Complete use the highest-grade cleaning agents that have been certified by various environmental agencies. These cleaners are the best environment-friendly alternative to conventional cleaners that typically contain harmful chemicals.
Our experts use these green cleaning products for services such as hard surface floor cleaning, carpet cleaning, and upholstery cleaning. Many customers wonder about the effectiveness of these products and whether they will provide the same results as other standard cleaning agents. We guarantee that the top quality products that we use offer excellent results that are on par or better than standard cleaning agents.
Green Cleaning in Franklin Township, NJ- The Benefits
You benefit in a number of ways by opting for our Green Cleaning services:
Lower levels of toxins that have a negative impact on the environment
Biodegradable cleaning agents
These products don't contain any corrosive, acidic or alkaline substances
No VOC (volatile organic compounds) content
Products have Green Seal & Environmental Choice certification
Round-the-clock Services
Even as you ensure that all the spaces on your property are neat, hygienic and clean, you can do your bit for the environment by choosing to hire our Green Cleaning services. Our services are available 24/7, 365 days a year and this offers you the convenience of getting your premises cleaned at a time that works best for you.
Most commercial property owners find our round-the-clock services very advantageous and they choose to get their premises cleaned after business hours when there are fewer people. If you need any more information or have queries about our specialized Green Cleaning services in Franklin Township, NJ, feel free to call ServiceMaster Restoration by Complete at (732) 751-4004.
---
Recent Reviews
Review by

Shayon M.
for
Disaster Restoration
Rating

"The project manager and his team were very efficient and knowledgeable. Quick turnaround on all the issues we had at home."
---
Review by

Daniel C.
for
Disaster Restoration
Rating

"Work was excellent. Your people are very hardworking and conscience. I am very satisfied and would certainly recommend service master to friend and neighbors"
---
Review by

Valarie B.
for
Disaster Restoration
Rating

"All who worked did a great job, but there was a lack of communication between the various parties (insurance companies, condo association) about what work needed to be done to address the situation. The carpet was never removed. I'm not sure why."
---
ServiceMaster Restoration by Complete Reviews
Review us on Google