There are times when a natural disaster can cause a considerable amount of damage to your home or commercial building, and when this happens, you must hire the services of a construction company to fix the damage. Very severe storms and accidents as well as fires cause irrevocable damage to even the strongest of structures and make them unfit for living. It's crucial that you get the building assessed and ensure that it's stabilized before any further damage takes place.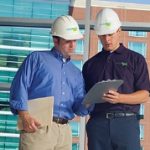 We at ServiceMaster Restoration by Complete provide high-quality, customized construction services for Franklin Township, NJ. With years of experience behind us, we have the knowledge and resources to stabilize and reconstruct commercial and residential structures that have been impacted by natural disasters.
Our well-trained, certified and skilled technicians manage the job in a very efficient manner. The latest techniques and high-quality materials used in our work ensure that the integrity and stability of the structure is maintained.
Construction Services for Franklin Township, NJ
It's not easy to deal with a situation in which your property suffers a lot of damage; you may be unsure about where to begin and how to get the restoration process started. When your home or commercial building suffers extensive damage, you are forced to vacate the structure. For a business that translates to monetary losses and to a homeowner it means the lives of their family members get disrupted.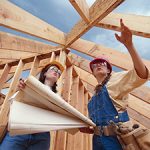 This makes it vital to get the structure back into a stable and habitable state without any delay. Our company understands this urgency and we respond very promptly to your call. Our technicians will visit your property, inspect and thoroughly assess the damage, and provide effective solutions.
Our expert handymen, carpenters, and subcontractors work very methodically and make sure the work is completed to the expected standards. The project managers are there to coordinate and oversee the project and answer any questions you may have about the construction work we are doing for you. The construction services we provide cover:
End-to-end general contracting
Acquiring all permits & licenses
Full-scale remodeling jobs
Consulting & design
Carpentry, customized woodwork and framing
Architectural reports & blueprints
Roof repairs/replacement
Custom window treatment installations
Carpeting and floor installations
Plumbing & electrical jobs
Surface staining & painting
Wallpapering
Smoke sealing
Whenever a property is impacted severely by any natural disaster, it becomes important to secure, stabilize and reconstruct the damaged portions. A delay will only cause the structure to endure further damage. If your home or building in Franklin Township, NJ has suffered any kind of damage in a natural disaster, just contact ServiceMaster Restoration by Complete.
We are the experts that can quickly stabilize the structure and handle complete construction services. For more information about our services, the number to call is (732) 751-4004. We operate 24/7 so you are assured of quick and efficient services.
---
Recent Reviews
Review by

Shayon M.
for
Disaster Restoration
Rating

"The project manager and his team were very efficient and knowledgeable. Quick turnaround on all the issues we had at home."
---
Review by

Daniel C.
for
Disaster Restoration
Rating

"Work was excellent. Your people are very hardworking and conscience. I am very satisfied and would certainly recommend service master to friend and neighbors"
---
Review by

Valarie B.
for
Disaster Restoration
Rating

"All who worked did a great job, but there was a lack of communication between the various parties (insurance companies, condo association) about what work needed to be done to address the situation. The carpet was never removed. I'm not sure why."
---
ServiceMaster Restoration by Complete Reviews
Review us on Google