AdvantaClean of Bowie
It is always important to keep your workspace sanitary and clean, but even more so because of the spread of the coronavirus. Nearly every state in the U.S. has a confirmed case, so you must keep your office or build clean to prevent your employees from getting sick. Property managers and business owners should utilize cleaning and disinfection services from local restoration companies to keep their employees healthy and safe.
AdvantaClean of Bowie offers commercial deep cleaning and disinfection services for commercial buildings and businesses in Crofton And Lanham, MD, and the surrounding areas. Our professionals will clean and sanitize frequently touched areas with our advanced disinfectants and cleaning products.
What is the Coronavirus?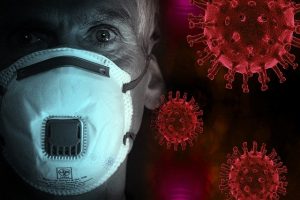 The coronavirus, otherwise known as COVID-19, is a newly discovered type of respiratory infection that has quickly spread worldwide. The most common ways of spreading coronavirus include community spread and person-to-person transmission. To prevent inadvertently spreading the virus, you must abide by self-quarantine and social distancing rules. The symptoms of coronavirus include shortness of breath, chills, coughing, and a fever. These symptoms may take 2-14 days to show in an infected person. The elderly and people with compromised immune systems may experience more severe symptoms than the average person.
For more information about the coronavirus, use the FAQ published by the Centers for Disease Control (CDC).
Commercial Deep Cleaning and Disinfection Services in Crofton And Lanham, MD
If you are a business owner, you may want to consider our commercial cleaning and disinfection services. Our property restoration technicians will effectively deep clean materials and surfaces using our EPA-registered disinfectants and cleaning products to decontaminate areas that may contain germs that will spread the coronavirus. Our professionals will properly clean and disinfect your office while using Personal Protective Equipment (PPE). We follow the guidelines issued by the CDC and the World Health Organization (WHO) during our disinfection and cleaning of your commercial building.
Our technicians will perform the following steps:
We will neutralize airborne viral particles and clean air spaces using our advanced cleaning products and equipment. It is currently unknown if the coronavirus is airborne, so these services are precautionary.
We will disinfect and clean frequently touched objects and areas like desks, chairs, bathroom fixtures, door handles, phones, light switches, countertops, computers, keyboards, and more.
We will fog the building with a broad-spectrum biocide to ensure the area is decontaminated.
Our AdvantaClean of Bowie professionals will disinfect and clean these areas:
Universities and schools
Childcare facilities
Commercial buildings and offices
Assisted living facilities and nursing homes
Gyms
Other public areas
Consider these tips to protect your workplace from COVID-19:
Ensure that all employees who are sick or showing symptoms stay home. If you can, have all employees work from home. Paid sick leave is a great way to incentivize sick employees to stay home.
Put up signs near sinks as a reminder to your employees to frequently wash their hands.
Keep an abundance of alcohol-based hand sanitizer for your employees to use freely.
Remind your employees about proper etiquette when coughing or sneezing.
Talk to your employees about social distancing tactics, such as keeping a 6-foot distance, avoiding physical contact, and canceling company outings.
To learn more about how to keep you and your employees safe, use this guide from the CDC.
Contact Us
Call AdvantaClean of Bowie at (301) 830-4187 for our commercial deep cleaning and disinfection services.
We offer these services to commercial buildings and offices in Crofton And Lanham, MD, and the surrounding areas.
---
Related Services
---
Recent Reviews
Review by Nicholas Viddivo
Disaster Restoration
Rating

"Anthony and his crew from Advanta Clean of Bowie did some mold remediation and duct cleaning and sanitizing for us. They were friendly, prompt, and extremely thorough. My allergies are immediately better. They are a great value and I couldn't be happier with the service they provided. I highly recommend this company."
---
Review by Timothy Saddow
Disaster Restoration
Rating

"AdvantaClean of Bowie is a business that I would refer to anyone. The respond time and the service to prevent more water damage was impeccable. Upon entering my home, they quickly surveyed the water damage, took pictures for the insurance, and started the restoration process. I was very pleased with the service."
---
Review by David Effren
Disaster Restoration
Rating

"AdvantaClean of Bowie, and Anthony, the owner, were absolutely amazing. We had a flash flood that resulted in over four feet of water on our first floor. Anthony picked up the phone at almost 11pm and volunteered to come to our home right then. Anthony helped us assess what needed to be done and then worked flat out for almost 5 days to remove drywall, insulation, and all affected woodwork. The team then treated all of the remaining wood and studs to ensure no mold would grow. Anthony consulted with our neighbors and worked to help our community. Thank you AdvantaClean, you were truly a lifesaver for us."
See All Reviews