AdvantaClean of Bowie
The current pandemic has drastically affected the way we approach commercial and public spaces.  It is important for businesses to take the necessary precautions to prevent the spread of COVID-19 and other illnesses within their property by promoting social distancing and having the building professionally cleaned and disinfected.  In fact, professional disinfection services have been shown to be one of the most effective ways to help prevent the spread of the coronavirus.
At AdvantaClean of Bowie, we provide commercial cleaning and disinfection services help protect businesses and institutions in Bowie, MD and the surrounding areas of Prince George's County.  Our technicians use advanced cleaning equipment and EPA-registered disinfectants to thoroughly treat heavily used areas and high touch point surfaces and objects.
What is COVID-19?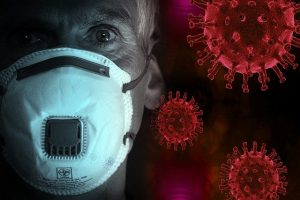 COVID-19 is a respiratory infection that has been spreading throughout the world since it was discovered in late 2019.  This disease is highly infectious and spreads mainly through respiratory droplets from person to person.  It may also spread via contaminated surfaces and objects which is why disinfecting your property is so important.  The main symptoms include shortness of breath, loss of taste and smell, fever, and a cough and it may take between 2 and 14 days after infection for the symptoms to show.  Senior citizens and people with pre-existing conditions or compromised immune systems are at the highest risk for severe symptoms.
Consult the FAQ from the Centers for Disease Control (CDC) for more information.
Professional Office Disinfection
Our technicians at AdvantaClean of Bowie are ready to work with businesses and institutions to ensure that they are providing a safe environment for their employees, customers, and visitors.  We will inspect your property to create a disinfection plan and we will ensure your property is thoroughly treated using advanced equipment and EPA-registered disinfectants that have been proven effective against the coronavirus and other dangerous pathogens.  Our disinfection services are done in accordance with CDC and World Health Organization (WHO) guidelines and we keep ourselves protected with personal protective equipment (PPE).
Our disinfection and cleaning services consist of the following steps:
Air treatments to neutralize airborne pathogens and clean the air spaces. This will help eliminate viral particles and other dangerous pathogens that may be in the air.
Disinfection and cleaning of high touch point surfaces and objects including counters, desks, light switches, door handles, phones, computers, chairs, and more.
Fogging of the building with a broad-spectrum biocide to ensure thorough decontamination.
We can provide our disinfection and cleaning services for the following:
Commercial buildings and offices
Assisted living facilities and nursing homes
Schools and universities
Childcare facilities
Gyms
All public and commercial buildings
You can help further protect your workplace from COVID-19 with these tips:
Tell employees to stay home if they are sick or showing any symptoms. You can help encourage this by adjusting sick days and paid sick leave.
If possible, have your employees work from home.
Keep hand soap and alcohol-based sanitizer available.
Put signs up near sinks to encourage frequent hand washing.
Encourage social distancing including 6 feet of space and avoiding physical contact.
Check out this guide from the CDC for more about how to keep your workplace safe.
Contact Us for Commercial Disinfection
If you want to ensure that your office or building is protected, contact AdvantaClean of Bowie for our commercial disinfection services.  You can reach us at (301) 750-9969 for commercial cleaning and disinfection in Bowie, MD.
---
Related Services
Commercial Disinfection and Cleaning in Crofton and Lanham, MD