AdvantaClean of Bowie
Mold Remediation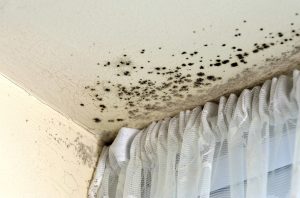 Over the past decade, people have become more aware about indoor exposure to mold causing a variety of health effects and symptoms, including allergic reactions. Mold is the four letter word that no one wants to hear in the context of their home or property. Mold is easy enough to handle when it is on an expired piece of bread, but what are you supposed to do when your attic or crawlspace is covered in mold? This is where we come in to help.
AdvantaClean of Bowie provides mold removal, and also works to prevent future mold growth by offering tips to control humidity, fix water leaks and maintain proper indoor air circulation. Our AdvantaClean of Bowie staff is also certified for mold remediation through the Institute of Inspection Cleaning and Restoration Certification (IICRC).
Black Mold
There are many different types of mold. The one most associated with water damage is black mold. Black mold needs to be treated carefully, if improperly handled it can lead to the mold being spread everywhere. It can be tempting to try and clean out the mold yourself but this will often lead to further, more extensive damage. When dealing with black mold it is best to let the certified experts handle it.
Mold grows in dark, moist areas. A common cause of a mold breakout is unnoticed water damage. Mold is something that needs to be taken care of properly as soon as possible because will gradually destroy the things it grows on. It is important to prevent damage to your building and furnishings; the best decision you can make is bringing in the professionals.
Our Mold Removal Services Include:
Non-Salvageable Material Removal
Deodorization and Dehumidification
Water Source Elimination
Affected Content Removal and Decontamination
Call AdvantaClean Now
The key to mold control is moisture control. Our highly experienced team utilizing our inventory of specialized remediation equipment can undertake and successfully complete mold removal projects of any magnitude. Call AdvantaClean of Bowie in Bowie, MD now.
---
Mold Remediation Related Links