RestorationMaster
Water damage is a problem that homeowners and property owners are likely to deal with sooner or later.  It is difficult to prevent water damage as weather conditions, like rain, flooding, and problems with plumbing, appliances, burst pipes, sewage, and leaks are all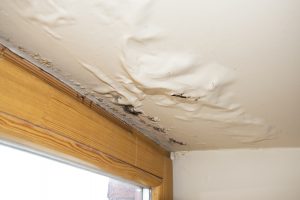 potential causes. Once you discover water damage, you need to react immediately because water will spread throughout the property and result in serious damage and mold growth.
At RestorationMaster, we provide 24-hour water damage cleanup and repair to help affected homes and businesses in Bakersfield, CA.  Our technicians can respond 24 hours a day to help contain and remove the water and restore the resulting damage.
Dangers of Water Damage in Bakersfield, CA
Water damage is dangerous because its ability to get absorbed in common building materials and furnishings allows it to spread throughout the property.  Wood, drywall, flooring, furnishings, and insulation are porous materials that will experience damage as they take on more water.  Materials affected by excess water or moisture will become discolored, warped, and weakened which can lead to major structural damage.  The presence of water also increases the risk of mold growth, which will make the damage worse, while also introducing the possibility of health issues.
If your property is experiencing water damage, then it is important to call for professional water damage restoration immediately. Otherwise, the damage will get worse and more widespread. Our technicians at RestorationMaster at Bakersville will start right away by identifying the source of the water or moisture and preventing it from spreading any further.  Once we contain the water, we will remove it using advanced water extraction equipment and ensure that the affected areas and materials are dried.  We will also keep an eye out for any mold growth and take action if necessary.
Water Restoration Process
You can expect the following steps for our water damage restoration and repair services:
Inspection: We will start by inspecting the source of the water and assessing the resulting damage. We will also stop the source of the water and contain it to prevent additional damage to your property.  After assessing the damage, we will provide you with an estimate.
Removal: We can remove any amount of water from standing flood water to excess moisture using our advanced water extraction equipment.
Drying: After the water is removed, the affected areas must be thoroughly dried. Porous materials like wood, drywall, carpeting, and furniture will retain the moisture which will increase the risk of further damage and mold.  We use industrial-grade dehumidifiers and air movement equipment to extract the moisture from the affected materials.
Cleaning and sanitization: Once the area and affected materials are dried, they will need to be thoroughly cleaned and restored to remove any contaminants from the water as well as any mold growth. We will also dispose of objects and materials that are heavily damaged and cannot be saved.
Restoration: The last step is to ensure that your property is returned to its normal condition. We will repair any resulting water damage and rebuild structural damage with our reconstruction services if necessary.
Contact us
If you experience any level of water damage on your property, you need to call our experts at RestorationMaster  immediately so we may begin the water damage restoration process.  We will help limit the damage by containing the water in your Bakersfield, CA property, and start the restoration and cleanup process as soon as possible, as well as repair any damage done.
Call us 24 hours a day at (626) 386-8834 for water damage restoration services in Bakersfield, CA.