RestorationMaster
Mold is a major issue when it appears in a home or building. It often appears as a result of water damage but can appear in hidden areas like under floors and within walls where it finds enough moisture to survive. The danger with mold is that it can spread and cause serious structural damage before you are aware of its presence and it can trigger allergic reactions and more severe health issues. It is important to identify the presence of mold on your property and have it removed quickly before it has a chance to spread and cause serious damage.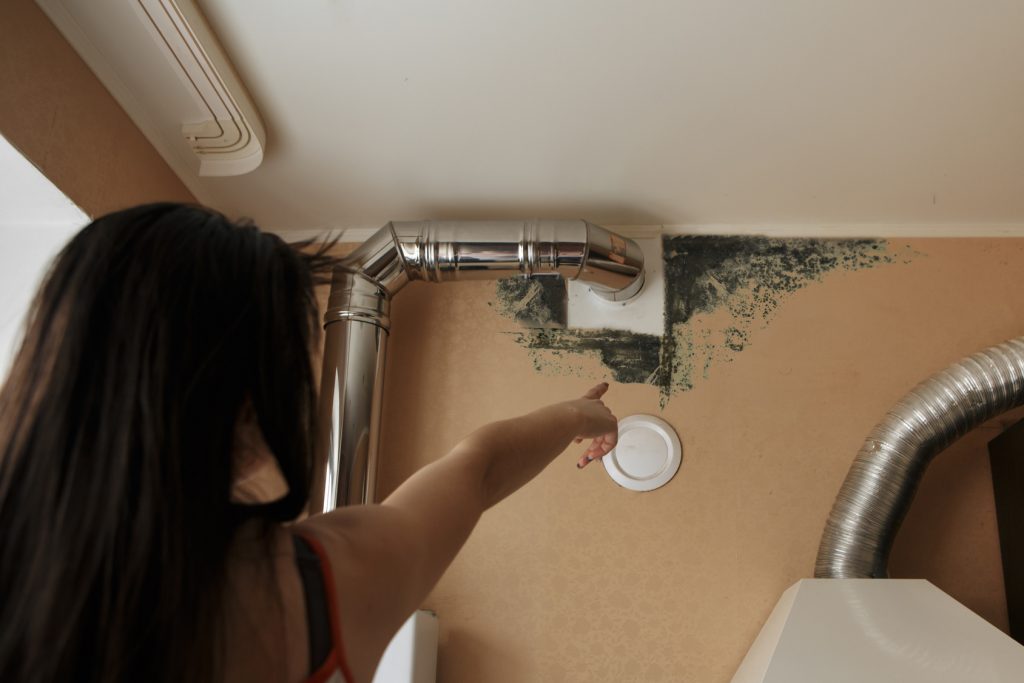 RestorationMaster provides complete mold removal services to locate and remove mold growth from homes and commercial buildings in Bakersfield, CA. Our technicians will evaluate the full extent of the mold growth and ensure that it is completely removed from your property. We will also restore the areas that were damaged by the mold.
Damage Caused by Mold in Bakersfield, CA
Mold spores are a natural occurrence in the air which means that mold growth can form at any time. The areas of your property that are most vulnerable to mold growth are dark, damp areas like the basement, crawlspace, attic, kitchen, and bathroom and it can also form between walls and above ceilings. Mold uses cellulose found in wood, drywall, and other organic building materials as its food so the damage it causes to the affected materials can be significant. If given enough time, mold can cause serious structural damage as the affected materials weaken.
Mold Is Dangerous To Your Health
The biggest problem with mold and mildew growth is the effect it can have on your health. Those exposed to mold growth commonly experience allergic reactions, such as coughing, nasal congestion, itchy eyes and throat, headaches, and other similar symptoms. More serious complications like asthma and respiratory infections can result in cases with prolonged exposure. Children, the elderly, and those with weakened immune systems are the most likely to be affected.
If there is mold in your home or building, it is best not to try and remove it yourself. Removing mold growth is ineffective and dangerous without the right equipment and products and disturbing the mold will cause it to disperse its spores. Our technicians are certified to test for and remove the mold using a mold remediation process adopted from the EPA. Our advanced equipment allows us to uncover all mold growth, and we use powerful anti-microbials to treat affected surfaces after the mold is removed.
Our Mold Remediation Process
Assess the water and humidity level on your property to determine if water damage restoration is necessary.
Contain mold growth
Begin the removal and remediation process. All mold growth will be removed. We can also safely dispose of heavily damaged objects and materials.
Once the mold is removed and the affected areas are treated with anti-microbial agents, we will repair or restore the resulting damage.
Contact Us
As soon as you find mold growth on your property, call our mold and mildew specialists at RestorationMaster for our professional mold removal and remediation services. Our technicians will find and remove all mold on your property and restore the affected areas to a safe condition.
Give us a call at (888) 915-7197 for professional mold removal and remediation in Bakersfield, CA.