RestorationMaster
It is always important to keep your workspace clean and neat so your employees can remain healthy and productive. The spread of the coronavirus has made this practice essential to keep your employees and their families healthy. Nearly every state in the U.S. has cases of the coronavirus, so property managers and business owners must take proper precautions to protect their employees from the virus. One option that employers have at their disposal is to use local disinfection services.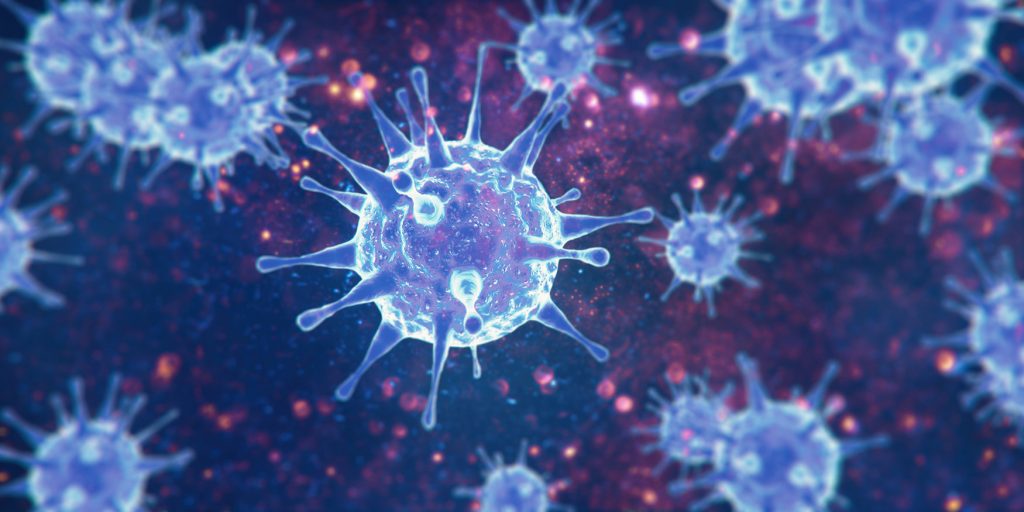 RestorationMaster offers commercial cleaning and disinfection services to businesses and office buildings in Bakersfield, CA and the surrounding areas to protect companies from the coronavirus and other dangerous microorganism. Our professionals will clean and sanitize areas that are touched frequently with our advanced disinfectants and cleaning products.
What is the Coronavirus?
The Coronavirus, or COVID-19, is a new strand of a respiratory infection that was discovered late last year. The virus has since spread throughout the world by community spread and person to person transmission. The symptoms include shortness of breath, coughing, chills, and a fever. Seniors and those with compromised immune systems will likely have more severe symptoms than the average person. Symptoms for the coronavirus may take 2-14 days before beginning to show.
For more information about the coronavirus, use this guide from the Centers for Disease Control (CDC).
A great way to protect your employees and those who enter your commercial building is to utilize our commercial cleaning and disinfection services. Our technicians will clean materials and surfaces with our EPA-registered disinfectants and cleaning products and will make sure they are properly disinfected. We will decontaminate spaces that may have been exposed to the coronavirus, and eliminate germs that participate in their spread. We will use Personal Protective Equipment (PPE) to protect ourselves as we thoroughly clean and disinfect your commercial building.
Our professionals follow the guidelines issued by the CDC and the World Health Organization (WHO) throughout our cleaning and disinfection services. We will clean and decontaminate all areas of your property, and thoroughly clean all objects and surfaces that receive high-touch volume.
Our Commercial Cleaning and Disinfection Services Include:
Neutralizing airborne viral particles and clean air spaces using our advanced cleaning products and equipment. It is unknown if Coronavirus is airborne, so these services are precautionary.
Disinfection and frequent cleaning of touched objects, including phones, computers, keyboards, door handles, countertops, desks, chairs, light switches, bathroom fixtures, and more.
Fogging the building with a broad-spectrum biocide to ensure the area is decontaminated.
Our RestorationMaster technicians can clean and disinfect the following:
Universities and schools
Childcare facilities
Commercial buildings and offices
Assisted living facilities and nursing homes
Gyms
Other public buildings
Use the following tips to keep your workplace clean and prevent the spread of coronavirus and other dangerous organisms in Bakersfield, CA:
Insist that any employees who are sick or showing symptoms of the coronavirus stay home. If you can, have all employees work from home. Paid sick leave is a great incentive for employees to responsibly stay home while sick.
Keep an abundance of alcohol-based hand sanitizer for your employees to use freely
Put signs near sinks that encourage all employees to wash their hands frequently and thoroughly
Talk to your employees about social distancing tactics, such as keeping a 6-foot distance from others, canceling company outings, not sharing supplies, and avoiding physical contact.
Talk to your employees about using tissues or the inside of their arms when coughing or sneezing.
For even more tips, take a look at this additional guide from the CDC and stay safe.
Contact Us
Our commercial disinfection and cleaning services are great tools to utilize in keeping your workplace clean and sanitary. Call RestorationMaster at (626) 386-8834 if you believe your commercial building or business in Bakersfield, CA, and the surrounding areas could benefit from our commercial cleaning and disinfection services.