ServiceMaster at Bakersfield
Homes and buildings are vulnerable to serious damage when struck by a fire, severe storm, or flood.  Each of these disasters can damage the roofing, siding, and structural core of the building which will require reconstruction as well as fire and water damage restoration to return your property to its original condition.  Experiencing this type of damage is frustrating and overwhelming, but our professionals at ServiceMaster at Bakersfield can help simplify the situation by handling the restoration and reconstruction.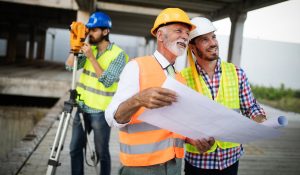 ServiceMaster at Bakersfield provides reconstruction services in Bakersfield, CA to fully rebuild and repair homes and buildings damaged by a natural disaster.  We are a licensed restoration general contractor that can rebuild and restore your property, saving you the trouble of working with multiple contractors.  Our in-house reconstruction crew is equipped and experienced to handle the complete reconstruction of your property regardless of the damage.
Reconstruction Services in Bakersfield, CA
At ServiceMaster at Bakersfield, we take care of the reconstruction work that needs to be done in-house as part of our disaster restoration services.  Our licensed and equipped reconstruction crew can completely rebuild your home or building, no matter the level of damage.  We will start by stabilizing and securing your property and assessing the damage to create a reconstruction plan.  Our crew will then carry out the plan to rebuild your property and the project manager will oversee the process and be available to answer your questions.
Whether you need one part of your home remodeled, or the entire building rebuilt, you can count on our reconstruction crew to get the job done.  You can expect quality craftsmanship and completion of the project in a timely manner.
Our reconstruction services include:
Residential and commercial reconstruction
Full general contracting services
Estimates
Project management, scheduling, and planning
Framing and roofing
Emergency board-up and stabilization
Carpentry and custom finishes
Custom remodeling
Interior and exterior painting
Flooring and carpeting
Comprehensive damage evaluation
Controlled demolition
Cooperation with your insurance company
Contact Us
We know experiencing serious damage to your home or building is a frustrating and difficult situation, but we can help by providing everything you need to get your property rebuilt.  Our in-house reconstruction crew will handle the entire process and keep you informed every step of the way.
Give us a call at (661) 232-0021 for professional reconstruction services in Bakersfield, CA.
---
Related Reconstruction Services:
Reconstruction Services Delano, CA
Reconstruction Services Tehachapi, CA
---
Recent Reviews
---
June 29, 2020
Ltjg Roy Gibbens
PALMDALE, CA
May 9, 2020
Where do I begin? Our entire house flooded while we were gone. When we returned, we found the water and I immediately called my insurance company. They recommended ServiceMaster and I agreed. IMMEDIATELY, I received a call and a visit to assess the damage and to explain the process to get us back in our home. The people I worked with at ServiceMaster were very reassuring, helpful and always available. I really felt like they had our interests at heart. Even though the process was very long (6 1/2 months), I felt that ServiceMaster acted completely professional, followed through on promises made and really made me feel that they were concerned with our displacement and would do their best to make our home wonderful again. They did! I wholeheartedly endorse ServiceMaster and would absolutely recommend them to anyone who is a similar situation. Thank you ServiceMaster and your great team!
---
See All Reviews