RV Moisture Control Tips
Moisture is a really big problem as far as RVs are concerned, especially during the cold months. The reasons for this may vary, but they are pretty simple. While you may use your RV in the summer when it's hot and the air is more humid, the winter is usually a time of stagnation, but the moisture trapped inside is still a concern. It's always a good idea to open all doors and let the humid air out because when condensation occurs, it may have some serious effects, such as damaging your RV's furniture, or even catalyzing the metal rust. This is all a big concern you have to face if you own an RV – you have to take proper care of it and not let humidity reach critical levels. There are many factors that may cause high moisture in your RV, including leaks, use of the showers, washing, etc. High humidity might be caused by internal, as well as external factors and if you don't take proper actions, you might have to pay top dollar to get your RV fixed, or even buy a new one. So, if you want to save money, here are a few tips on how to better control the moisture level in your RV.
External Factors
Humidity caused by external factors is by far easier to deal with. It would require little to no effort and money. Airing out the place after every trip is a good enough start.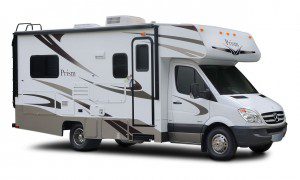 This way the humidity trapped inside will be reduced. This is especially effective if your RV is better insulated. Of course, some more expensive RVs come with built-in air-conditioning which can help you with the humidity control by warming up the place and not letting the water vapors condensate. Especially in colder weather right after the warm months, this is crucial because the risks in those times are the highest. Still, keep in mind that no one solution is the best, greatest, and giving you all the benefits. Sometimes you will have to employ several methods in order to get the desired results.
Purchasing a dehumidifier is another great way and can save you a lot of money on repairs. Dehumidifiers are pretty effective but they are not always necessary. Of course, prevention is always the best cure, but if it's not possible then comes the dehumidifier option. There are special dehumidifiers for RVs. If you get one of these, you should be able to solve all your moisture problems.
Inside Issues
Leaks inside the RV, showering and washing the dishes or your clothes might elevate the levels of humidity in your mobile home. Try to be efficient. For example, don't let the water run while you're soaping your hands or the dishes – it sounds like something simple, but it makes a big difference. Furthermore, if you can wash your clothes  elsewhere, do it. Finally, but very important, make sure that you don't have any leaks in the RV. This is crucial not just for moisture control but also for your RV as a whole.
If you follow all of the above tips, you should be able to retain normal moisture level in your RV. If a moisture problem still persists, go with the dehumidifier option.
Author Bio: July Minor is a passionate blogger keen on topics related to home improvement and maintenance. She currently works for http://www.qualitycleaninglondon.co.uk/cleaning-services-sw18-earlsfield/ as a part time cleaner and spends her free time writing.