ServiceMaster Southwest
A fire is a constant threat to occur in a home or building and they not only cause an excessive amount of damage, but also put the safety of you and your family at serious risk.  The damage is not done spreading once the fire is put out either as soot and corrosive byproducts will continue to cause tarnishing and etching that will permanently damage the affected surfaces if it is not cleaned up.  ServiceMaster Southwest provides fire damage restoration services in Missouri City, TX to clean up and restore fire damaged homes and businesses.  Our quick reaction will help limit the spread of the damage so we can get your home or building restored to its pre-fire condition.
Commercial and Residential Fire and Smoke Damage Repair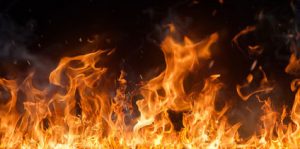 The flames themselves can damage the structural elements and objects in a building with charring but it is often the smoke that causes the most damage.  Objects made from synthetic materials produce an oily smoke residue when burned and corrosive byproducts from these synthetic materials as well as soot from the smoke can spread to areas the fire did not reach and cause tarnishing and etching on various surfaces.  The technicians of ServiceMaster Southwest have the training and equipment to repair damage caused by the fire as well as clean up tarnishing and etching caused by soot and other corrosive byproducts.  Throughout the entire restoration process, you can approach our technicians with your questions or concerns.
The complete fire damage restoration services we provide include:
Complete fire and smoke damage restoration
Soot removal
Building and content cleaning
Carpet, rug, and upholstery cleaning
Air duct cleaning
Antiques and fine art restoration
Electronic equipment restoration
Data and document recovery
Furniture refinishing
Biohazard cleaning
Safety and compliance
Pack-out and storage
Restoration dry cleaning
Board up services
Fire and Smoke Damage Restoration Tips
The first priority in the event of a fire is to make sure everyone has evacuated the home or building safely.  After the fire is out, you must immediately turn your efforts towards the restoration because any hesitation will allow the damage to spread further or even become permanent.  You should call ServiceMaster Southwest for fire damage restoration as soon as the fire is put out.  As you await our arrival, you can help limit the damage with the following actions.
What to Do After a Fire
Open the doors and windows to air out your home if the outside temperature is above 60 degrees.
Wipe off soot from porcelain, chrome, aluminum, and Formica surfaces to avoid permanent damage.
Replace the air filter if your furnace uses forced air.
Tape a damp cheesecloth over each return and supply register to filter soot from the air.
Throw away any open food container.
If the power goes out, clean out the inside of your refrigerator thoroughly and leave the door open to dry.
Submit smoke damaged clothing and fabrics to us for restoration dry cleaning.
What NOT to Do After a Fire
Do not touch drywall, wood, or upholstery because the oils in your hand can make the damage worse by penetrating these surfaces.
Do not wash soot damaged walls because you can make the problem worse with improper cleaning methods.
Do not clean your carpet or upholstery.
Do not use electrical appliances until they have been inspected.
Do not use ceiling fixtures if the ceiling is wet to prevent short circuits.
Fires can result in extensive damage in a home or building and quick restoration services are the best way to prevent additional damage and get your home or office restored as quickly as possible.  If your home or office has been damaged by a fire in Missouri City, TX, do not hesitate to call ServiceMaster Southwest.  You can reach us 24 hours a day at (281) 612-8739 for fire damage emergencies.
January 20, 2023
Clyde Loudenberg
Missouri City, TX