303-800-3404
Most construction projects done in a home or building often leave behind a mess of dust, building materials, and other debris that require the site to be cleaned up after the job is complete. The dust that is created by construction projects can spread to settle in areas beyond the construction site and there are often nails, screws, sheetrock, and other building debris left at the site that can make the area hazardous. ServiceMaster Fire and Water Restoration provides post construction cleaning services to remove dust and debris from residential and commercial construction sites in Lakewood, CO.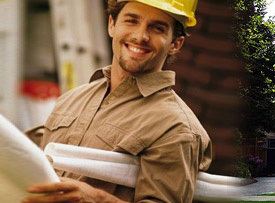 Construction projects involve intense work that requires tools and building materials including screws, nails, scrap, and other parts. Sometimes these building materials can be found throughout the site of a recently completed project, making the area a hazard to walk through. The dust from a construction project can also cause problems as it will not only spread to areas beyond the construction site, but it can also get into the HVAC system of a building and cause adverse health reaction or allergies. We will make sure to remove any debris left behind after the construction and we can also effectively clean up and remove dust. The cleaning products and equipment we use are among the best in the industry and we make sure to follow all local codes and insurance requirements.
Our post construction cleaning services consist of the following steps:
Paint overspray cleaning
Air diffuser dusting
Cleaning of light fixtures
Bathroom fixture damp cleaning
Wall and interior glass spot cleaning
Vacuuming and carpet spot treatment
Damp mopping or hard surface floors
We start by evaluating the condition of the construction site and forming a cleaning plan that covers the particular needs of the client. You and your insurance company will receive a copy of the cleaning plan. We then assign a field supervisor to your project who will make sure every step of the cleaning plan is completed.
If a construction project in your home or office has just finished up and the site could benefit from further cleaning, call ServiceMaster Fire and Water Restoration for our post construction cleaning services. We can help clean up and restore construction sites in Lakewood, CO so that they are safe for use. You can call us anytime at (303) 800-3404 to learn more about our post construction cleaning services.
---
Recent Reviews
---
Review by Tjty James
Disaster Restoration
Rating

"Cassie and her crews were incredible. She truly made me feel like the patient who finally meets the doctor who can cure his or her ailment. She was prompt, knowledgeable, friendly and professional. Servicemaster is very fortunate to have such a wonderful employee."
---
Review by Courtney Clark
Disaster Restoration
Rating

"Super professional and on time. Recommend them to anyone."
---
Review by Joseph Steffens
Disaster Restoration
Rating

"Was moving out of my home and called ServiceMaster to clean our carpets. They did an amazing job and their technician was very detailed and a true expert! Would highly recommend this company."
---
See All Reviews