Top To Bottom Renovation, Inc.
Reconstruction After Disaster
One of the most stressful events for anyone is dealing with significant property damage. Whether it's from a natural disaster, fire, or any other destructive cause, repairing damage is something that no one wants to take on. From the extensive costs to the lengthy amount of time that it will take, we understand. Here at Top To Bottom Renovation, Inc., we provide reconstruction services to help repair heavily damaged homes and businesses in Greenbelt, MD. We do our best to alleviate the stress and get right to work.
The first thing we do is an evaluation. This allows our team of professionals to not only stabilize the property but also see the extent of damage that needs repair or replacement. We want to make sure that you and your personal belongings are safe throughout the process.
It's easy to overlook some easy-to-miss damage that hides in plain sight. That is why it is so important to make sure you trust experienced professionals with reconstruction services. Here at Top To Bottom Renovation, Inc., we offer nothing but the best services, including separate content cleaning and pack-out services to salvage your personal items.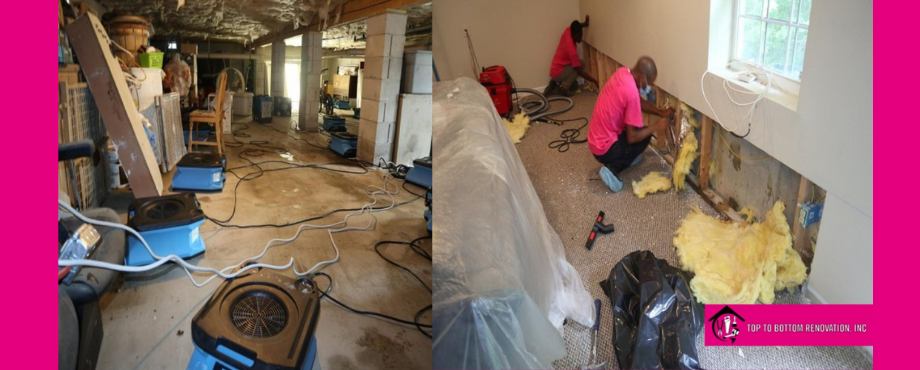 Our reconstruction services that you can expect from our talented team include:
Emergency Board Up and Stabilization
Construction Cost Estimates
Inspections
Acquisition of Permits
Project Management
Demolition and Debris Removal
General Construction (including carpentry, electrical work, plumbing, flooring, painting, siding, roofing, etc.)
Complete Reconstruction for Homes and Commercial Buildings
Assistance with Insurance Claims
Your peace of mind and comfort are important to us. We do our best to make sure that our skilled technicians will use only professional equipment and supplies to keep your property safe and sound.
A few of the benefits of working with us include:
Streamlined insurance claims
A balance between restoration and construction work
Simplification of our efforts
Call us for Reconstruction Services in Greenbelt, MD
If you live in Greenbelt, MD, area and need reconstruction services for your home or business, call us at (301) 830-4187. At Top To Bottom Renovation, Inc., we prioritize delivering top-notch reconstruction services. Our team is committed to providing the best possible reconstruction solutions. In addition, we offer specialized content cleaning and pack-out services, ensuring the preservation and recovery of your personal belongings. Rest assured, we go above and beyond to ensure your complete satisfaction and the restoration of your space to its pre-damaged condition.
---
Related Reconstruction Services
---
Recent Reviews
Review by Denise Greene
Rating

"Top To Bottom is highly exceptional on every level from the quality of work to professionalism. This was my first time dealing with a flood as well as filing an insurance claim. Fred not only walked me through the process but was always available to the insurance company for their requests and visits. Unfortunately, I was out of state during the critical moments of the renovation. But, Fred went above and beyond to make a complicated situation extremely easy. His communication was thorough and consistent; and, he took the lead with other contractors to ensure that the project remained on schedule. Most importantly, I was completely at ease given the care Fred and his team took with our home. And, our kitchen looks beautiful!!! We are so fortunate to have found Top To Bottom!"
---
Review by Karen M
Rating

"OUTSTANDING!!! Fred and his team were professional, prompt, responsive and went way above and beyond in the services they provided. I contacted them to assist with water damage from a pipe that burst. His team handled the cleanup and water mitigation flawlessly. He always stayed in communication and responded to my calls, texts and questions. A week later I had a leak at another property and Fred was my first call. He handled the 2nd house as well and even identified additional things that needed to be addressed with the furnace, roof and mold. I'd give 6 stars if possible. ****** Call Fred. He'll get it done!"
---
Review by Kari Muhammad
Rating

"I can't recommend this company highly enough! Imagine getting a call in the middle of the night and being told that a pipe burst and your basement is filled ankle-high with water. That's what I was dealing with when I spoke to Fred at 4am. He immediately got a team out and they took care of the problem- getting up the water, cutting open the ceiling and the walls in several rooms. They took up the floor throughout the basement and installed heavy duty dryers. They came out everyday to assess the moisture level until everything was all dry. I was out of town while all of this was taking place, but Fred was very easy to work with and he called and/or texted me everyday! I didn't get the chance to meet him until 3 weeks later when he came by to pick up the payment. A true professional, who's company is licensed and bonded and my insurance company is very familiar with. Such a pleasure!"
---
See All Reviews