AfterCare Restoration
Water from leaks or flooding can cause a huge amount of damage to your property, and it must be dealt with immediately by professionals. That's because left unattended, furniture and building materials can absorb excess water and sustain structural damage and mold and mildew growth. When faced with a water damage emergency, time is of the essence. Call a professional restoration company as soon as possible to stop the spread of water and begin the dry-out process so that you have the best chance at fully restoring your property and belongings.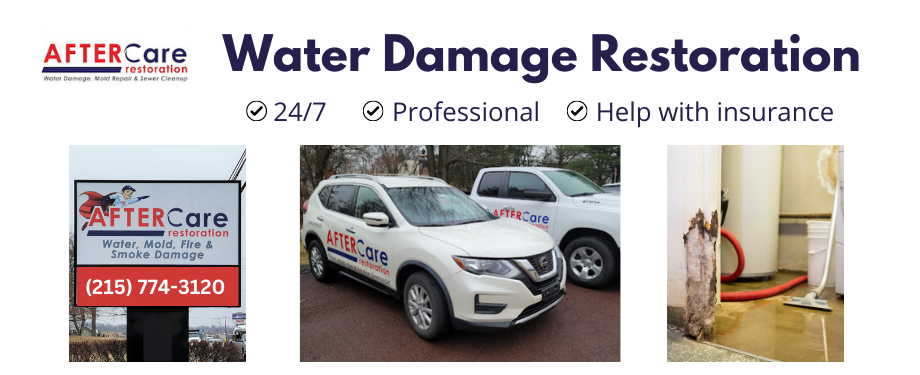 AfterCare Restoration is a full-service water damage restoration company that provides 24-hour emergency services to residential and commercial buildings damaged by water in Norristown and King of Prussia, PA. We have state-of-the-art drying equipment and certified technicians who handle all types of water damage emergencies including floods, storms, burst pipes, and more. Our certified disaster restoration contractors are available 24 hours a day, 7 days a week to provide you with the professional services you need to get your property back to normal. Whether you have a leak from your roof, a broken pipe, or flooding from another source, we have the equipment and expertise to get you back on your feet.
Dangers of Water Damage
If you experience water damage to your basement or other building structure, it is important to take action as soon as possible. Prompt removal of the water will limit the amount of damage to your walls and ceilings and mitigate structural concerns. With 24/7 emergency service, AfterCare Restoration is available to stop leaks and extract existing floodwater to prevent them from being absorbed further and damaging your property.
It is also important to act quickly in the event of flooding or other water damage concerns to prevent the growth of mold and mildew. In addition to tarnishing the appearance of your property, mold spores can also adversely affect the health of you and your loved ones in the home. Removing excess water infested with sewage or other biohazards is essential for ensuring the safety of everyone involved.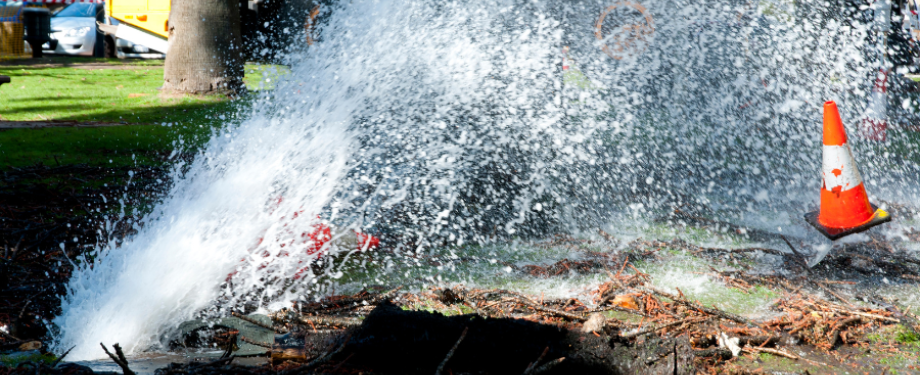 Water Damage Repairs from AfterCare Restoration in Norristown and King of Prussia, PA
With over 30 years of experience, AfterCare Restoration has become the go-to water damage restoration company in Norristown and King of Prussia, PA. Our technicians are well-trained professionals that can handle all issues related to water damage including flooding, furniture damage, unpleasant odors, and mold growth. Whether it is a leaky pipe or flood damage that occurred during a natural disaster such as a hurricane or snowstorm, we will be there to restore your property back to normal. Our team works efficiently to put together a game plan and make sure the job is done right.
Our water damage restoration process in Norristown and King of Prussia, PA involves:
Evaluation of the area
Containment of water to prevent further spread and damage
Dry-out of water damaged furniture and building materials
Repair of structural damage
Cleaning and sanitization of affected areas
Mold and mildew remediation
Sewage cleanup
Contact AfterCare Restoration for Water Damage Restoration in Norristown and King of Prussia, PA
The team at AfterCare Restoration understands that when you are coping with water damage in your home, every moment of delay only worsens the problem. When water goes unchecked or is left for too long, there is a high risk of structural damage and mold growth. Expert restoration contractors use effective drying methods to limit structural damage and get your home back to pre-disaster conditions as quickly as possible. We will respond quickly to your needs and offer professional solutions at transparent prices.
You can reach AfterCare Restoration 24 hours a day at (215) 774-3120 for emergency water damage restoration in Norristown and King of Prussia, PA.
---
Related Water Damage Restoration Services in PA:
Flood restoration services – Emmaus, PA
Sewage Cleanup  professionals– Bethlehem, PA
Water restoration experts– Breinigsville, PA
Water Clean Up team– Macungie, PA
Trusted Water Restoration Company – Alburtis, PA
---
Recent Reviews
Review by

T.W.
Rating

"Aftercare has been truly amazing. Very professional and personal all at the same time. Brought them in for an estimate and they were able to start our drying process right away. They walked me through what I would need to address with my insurance. we are currently in the process of picking flooring which they will be installing for us both in the areas at that did have the leak as well as a larger area in the home we are very grateful and happy to work with them. I would recommend aftercare to anybody that asks"
---
Review by

S.B.
Rating

"Our basement flooded this past August with the storms. Calling Aftercare was the best decision I made. They were quick to respond, worked within my budget, and did an AMAZING job! There were some things we wanted to upgrade and they were able to help us with that as well. They changed out the flooring in our bathroom and even came back to install a new basement floor. I highly recommend them to anyone looking for reliable quality work!"
---
Review by

P.B.
Rating

"Jeff and his team were incredibly professional and their work was perfect. They worked with our insurance company so that we didn't have to deal with the headache. We will absolutely use them again in the future and recommend them to anyone who needs work done in their house."