Homicide is a horrible crime that happens daily throughout the U.S. and after the crime scene investigation is complete, it is the responsibility of the family or property owner to have the scene cleaned and restored. ServiceMaster Restoration by Complete can safely and effectively restore the scene of a homicide in Newark, NJ with our homicide cleaning services. Our technicians have the training and equipment to remove blood, bodily fluids, and other biohazard materials from the scene and we also approach these situations with a sense of compassion and respect for those who are affected.
Homicide cleaning jobs must be handled differently than ordinary death scene or biohazard cleaning services because a crime has been committed. ServiceMaster Restoration by Complete works in cooperation with crime scene investigators to handle the evidence properly and avoid cross-contamination which could compromise the investigation. Our advanced tools, cleaning products, and protective equipment allow us to completely remove all biohazard materials, disinfect the scene to restore it to its original condition, and reduce the risk of spreading disease or infection.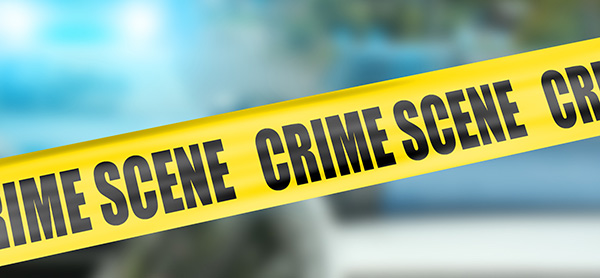 The homicide cleaning services we provide include the following steps:
Decontamination: Dangerous biohazard materials such as blood, tissues, and bodily fluids as well as fingerprint dust are removed from the investigation.
Odor removal: Our powerful deodorizers can remove lingering odors.
Proper Disposal: Biohazard materials are safely transported in the proper containers to a licensed facility for disposal.
Continuous Monitoring: Our quality control and communication plans help us get the job done efficiently.
Insurance Assistance: We can help coordinate claims between you, law enforcement officials, and your insurance company.
Family Assistance and Support: Families who are grieving for the loss of a loved one will be put in touch with counseling professionals that specialize in helping people cope with loss.
Certified Technicians: Our technicians have the proper certification to clean up homicide scenes within local, state, and federal laws.
Final Walk Through and Approval: We walk through the area with the client to get their approval before declaring the job finished.
Homicide Cleaning Cost
The cost of homicide cleaning falls on the owner of the property and will differ from case to case depending on the amount of biohazard materials present and the size of the affected area. The transport and disposal of biohazard materials is included in the total cost and in certain cases, furnishings, flooring, and air ducts may need to be removed for better cleaning. Our technicians will work to salvage as much of your furnishings and belongings as possible.
If a homicide has occurred on your property in Newark, NJ, contact law enforcement officials as well as ServiceMaster Restoration by Complete at (732) 751-4004 to provide homicide cleaning services. We are standing by 24 hours a day to respond to your call.
---
Recent Reviews
Review by

Shayon M.
for
Disaster Restoration
Rating

"The project manager and his team were very efficient and knowledgeable. Quick turnaround on all the issues we had at home."
---
Review by

Daniel C.
for
Disaster Restoration
Rating

"Work was excellent. Your people are very hardworking and conscience. I am very satisfied and would certainly recommend service master to friend and neighbors"
---
Review by

Valarie B.
for
Disaster Restoration
Rating

"All who worked did a great job, but there was a lack of communication between the various parties (insurance companies, condo association) about what work needed to be done to address the situation. The carpet was never removed. I'm not sure why."
---
ServiceMaster Restoration by Complete Reviews
Review us on Google