Encountering a scene in which a death has occurred is traumatic enough but if the body has been left unattended or a violent crime has occurred, the scene can be even more grisly and very dangerous. Whether the death has just occurred or is discovered days later, the best thing to do is call a professional like ServiceMaster Restoration by Complete to safely clean up, disinfect, and restore the scene. ServiceMaster Restoration by Complete provides death cleanup services for death scenes, crime scenes, and unattended deaths in Newark, NJ and the surrounding area. When an unattended death occurs, the body can decompose pretty quickly which creates a more grisly scene with bodily fluids and a strong odor. It is considered an "unattended death" when someone dies alone and the body is not discovered for several days or weeks, and the body may be partially decomposed by the time of its discovery. The technicians of ServiceMaster Restoration by Complete can provide effective death cleaning services for unattended deaths as well as the following:
Crime Scene Cleaning
Bio Cleaning Services
Homicide Cleanup
Suicide Cleanup
Trauma Scene Cleanup
Blood Cleanup
Biohazard Cleaning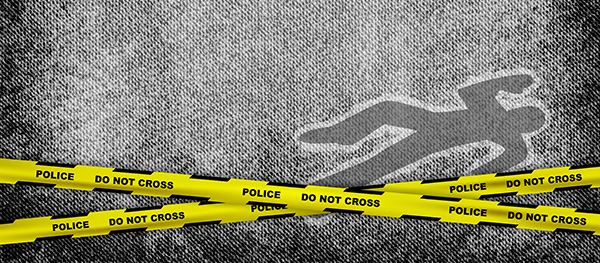 Death Cleaning and Crime Scene Cleaning
If a death occurs as a result of a homicide or some other criminal act, the scene must be treated as a crime scene. The technicians of ServiceMaster Restoration by Complete have the training to cooperate with law enforcement officials and avoid contaminating evidence or compromising the investigation as we work. Once we arrive, we do a full assessment of the scene to determine a plan of action and create a communication plan that will help keep our clients informed on our progress. Our death cleanup services also include the following steps:
Personal protective equipment (PPE)
Arrival in unmarked vehicles to protect your privacy
Removal of contaminated furnishings, flooring, and wall coverings
Scouring of the scene to remove stains
Prevention of infection from biohazard materials with commercial grade cleaning solutions
Odor removal with commercial grade deodorizers
Proper transportation and disposal of biohazard materials at a licensed facility
Assistance with insurance claims
The complete restoration of a death scene by ServiceMaster Restoration by Complete can help the healing process begin by removing the physical evidence of the tragedy but the emotional stress and trauma will last after the restoration is complete. We can put grieving friends and family members in touch with counseling professionals that will help them cope with the effects of the tragedy. If you have encountered a death scene on your property in Newark, NJ and need the area cleaned and restored, contact ServiceMaster Restoration by Complete immediately at (732) 751-4004. We are ready 24 hours a day to respond to your call.
---
Recent Reviews
Review by

Shayon M.
for
Disaster Restoration
Rating

"The project manager and his team were very efficient and knowledgeable. Quick turnaround on all the issues we had at home."
---
Review by

Daniel C.
for
Disaster Restoration
Rating

"Work was excellent. Your people are very hardworking and conscience. I am very satisfied and would certainly recommend service master to friend and neighbors"
---
Review by

Valarie B.
for
Disaster Restoration
Rating

"All who worked did a great job, but there was a lack of communication between the various parties (insurance companies, condo association) about what work needed to be done to address the situation. The carpet was never removed. I'm not sure why."
---
ServiceMaster Restoration by Complete Reviews
Review us on Google