Unfortunately, we must all experience death in one way or another throughout our lives but when a loved one dies suddenly or violently, it can make the experience especially difficult. The scene of a sudden or violent death can be traumatic for friends and family to discover and it can happen virtually anywhere such as a home, public space, or vehicle. These scenes must be cleaned up and disinfected by a certified professional to remove biohazard materials and reduce the risk of spreading infection or disease. ServiceMaster Restoration by Complete provides after death cleanup services to safely clean up and restore death scenes in Newark, NJ.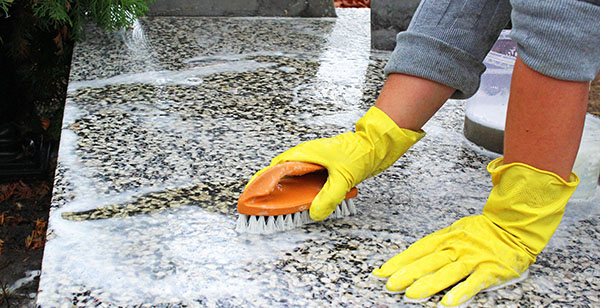 After Death Cleanup Services
Our technicians have the training and certification to provide after death cleaning services in any setting including homes, vehicles, and commercial spaces. We also have an understanding of the emotional burden caused by the death of a loved one and we treat our clients with compassion and respect as we work. Our advanced cleaning equipment and products allow us to remove all types of biohazard materials including blood, tissues, and other bodily fluids as well as thoroughly clean, sanitize, and deodorize the area to make it safe for use. We are dedicated to responding quickly to your after death cleaning needs in cases of homicides, suicides, accidents, or unattended deaths.
Our after death cleaning services include the following:
Unattended Death Cleanup
Homicide Cleanup
Suicide Cleanup
Trauma Scene Cleaning
Crime Scene Cleaning
Biohazard Cleaning
Blood Cleanup
Bio Recovery Services
We take special measures to protect your privacy by arriving in unmarked vehicles and working discreetly and our technicians keep themselves safe with personal protective equipment (PPE). Our licensed, bonded, and insured staff will create a thorough cleaning plan that may include the following actions:
Removal of contaminated furnishings, flooring, and wall coverings.
Cleaning and disinfection of the scene to reduce the risk of infection and disease with commercial grade cleaning solutions.
Removal of stains with special cleaning solutions.
Application of commercial grade decontaminates to prevent infections from blood, tissues, and bodily fluids.
Removal of lingering odors with powerful deodorizers.
Safe transport and disposal of biohazard materials within compliance of state and federal law.
Insurance assistance.
The after death cleaning services provided by ServiceMaster Restoration by Complete can help begin the healing process by removing the physical evidence but the trauma and sadness from such a tragedy will continue. Our technicians can refer grieving family members and friends to counseling professionals who will help them cope with their emotions.
ServiceMaster Restoration by Complete is available 24 hours a day at (732) 751-4004 to provide after death cleanup services in Newark, NJ and the surrounding area.
---
Recent Reviews
Review by

Shayon M.
for
Disaster Restoration
Rating

"The project manager and his team were very efficient and knowledgeable. Quick turnaround on all the issues we had at home."
---
Review by

Daniel C.
for
Disaster Restoration
Rating

"Work was excellent. Your people are very hardworking and conscience. I am very satisfied and would certainly recommend service master to friend and neighbors"
---
Review by

Valarie B.
for
Disaster Restoration
Rating

"All who worked did a great job, but there was a lack of communication between the various parties (insurance companies, condo association) about what work needed to be done to address the situation. The carpet was never removed. I'm not sure why."
---
ServiceMaster Restoration by Complete Reviews
Review us on Google